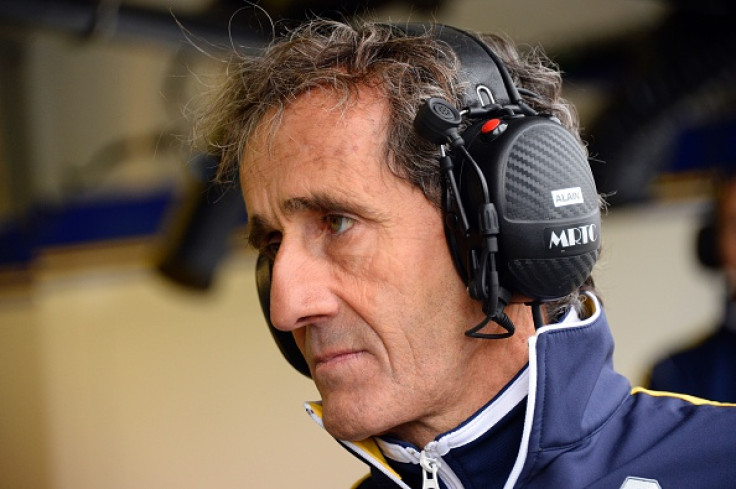 Four-time Formula One world champion Alain Prost believes Mercedes new boy Valtteri Bottas has a 'good chance' of beating Lewis Hamilton in 2017.
The Finn was signed as a replacement for the now-retired Nico Rosberg, who hung up his helmet after winning the title in 2016. Bottas is confident he can challenge the Briton for the title, stating that he did not join the team to come second.
The 27-year-old has been warned about partnering Hamilton by his predecessor and the three-time world champion's father. Moreover, he has been handed just a one-year contract and will have to get up to speed immediately and contribute to the team's success, barring which he could be replaced in 2018.
Toto Wolff indicated that they could move for Sebastian Vettel or Fernando Alonso, who will be free agents if they do not extend contracts with their respective teams Ferrari and McLaren.
Prost, however, has backed Bottas to challenge Hamilton and believes Mercedes' policy of allowing the drivers to race on an equal footing will help the former Williams driver.
"I think Valtteri has a good chance against Lewis," Prost told the Finnish newspaper Ilta Sanomat, as quoted on grandprix.com.
"Mercedes' philosophy is such that there is no first or second driver, and from Valtteri's point of view that's good.
"For sure it's hard to beat Lewis because he's been at Mercedes for many years, but Valtteri at least has a chance, sure," the quadruple world champion added.
Bottas joined Williams in 2013 after spending two seasons as a test driver with the Grove-based team. He claimed nine podiums during his time with the privateer team, but is yet to record a race win. The Finn has made it clear that he intends to change that statistic following his arrival at the reigning world champions.