The Football Association have announced that any player found guilty of racially abusing an opponent will be handed a suspension of a minimum of five games as of next season.
The five match ban has been described as the "entry level" punishment for such offences, with the severity of the ban to rise if there are "aggravating" factors in the incident. A repeat of such incidents will result in an automatic ban of a minimum of ten matches, on top of any additional fines.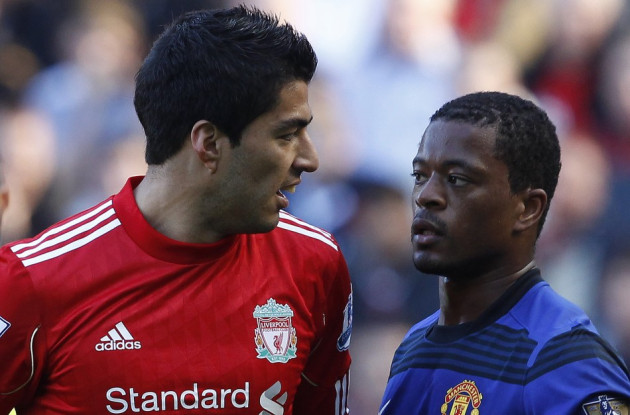 "The FA remains committed to this vital agenda and we will contribute upwards of £4 million to this ongoing work," a statement from FA chairman David Bernstein read.
"Football is about inclusivity and we want everyone to be able to play the game in a safe and welcoming environment.
"We have consulted far and wide and the new sanction and education package has been agreed by all partners involved in the process, including the Professional Footballers' Association, the League Manager's Association, Premier League, Football League, referees and Kick It Out."
Recent cases of racism involving high profile Premier League clubs and their players have seen the FA's methods of dealing which such incidents fall under severe scrutiny. Most notably, Chelsea captain John Terry was given a four match ban and fined £220,000 when he was found guilty of racially abusing QPR defender Anton Ferdinand in October 2011.
Just three months later, Liverpool forward Luis Suarez was embroiled in another scandal when he was accused of racially abusing Manchester United's Patrice Evra. The Uruguayan was given an eight match ban and fined £40,000.
The new disciplinary measures will also see clubs charged if two or more of their employees are found guilty in any 12 month period. Any form of discrimination including colour, race, religion, gender and sexual orientation will result in charges being brought forward.