Ex-Goldman Trader Fabrice Tourre Found Liable For Fraud in SEC Case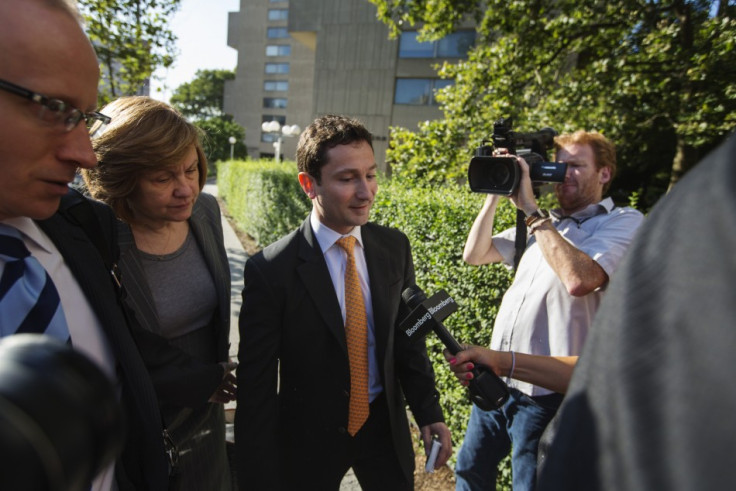 A New York jury has found former Goldman Sachs Group vice-president Fabrice Tourre liable for misleading investors in a sub-prime mortgage investment deal five years ago.
In a high-profile trial brought by the US Securities and Exchange Commission (SEC), as part of its investigations into causes of the 2008 financial crisis, Tourre was found liable in six out of seven fraud claims by a Manhattan federal jury.
Jurors concluded that the trader, who nicknamed himself "Fabulous Fab", had misled investors in connection with a complex mortgage investment in the run-up to the global financial crisis in 2008.
The exact punishment will be determined at a later hearing. Tourre will be ordered to pay penalties or disgorge any illegal profits for his misconduct, and could also be barred from the financial services industry for life.
US District Judge Katherine Forrest asked both sides to submit proposals by 23 August. Tourre did not comment on whether he plans to appeal the jury's decision.
The SEC had earlier accused Tourre of misleading investors in a sub-prime mortgage investment deal called Abacus 2007-AC1, and of secretly helping billionaire John Paulson's hedge fund make a billion dollars in profit by betting against the fund.
The mortgage product tanked when the US housing market crashed. However, Paulson made $1bn (€754m, £657m) from the deal.
Goldman Sachs, charged along with Tourre in 2010, settled the case for $550m without admitting or denying any wrongdoing.
The US government seized Tourre's personal and professional emails to prove that the 34-year-old banker, who earned $1.7m in 2007, enticed investors into a deal that was actually designed to fail. Tourre has been battling the claims of the SEC for three years.
Tourre had said that the regulator's key email evidence against him is inaccurate and has denied any wrongdoing. During his trial, Tourre termed the correspondence a "silly, romantic email."
Win For SEC
The win will help the SEC address critics who argued that the agency is not strong enough to enforce its authority over individuals who were involved in insider trading during the financial crisis.
Following a string of high-profile defeats, the SEC's reputation as a tough Wall Street watchdog waned.
"We are gratified by the jury's verdict," said Andrew Ceresney, co-director of the regulator's enforcement division.
"We will continue to vigorously seek to hold accountable, and bring to trial when necessary, those who commit fraud on Wall Street."
The SEC added that the regulator has filed charges against 157 entities and individuals in relation to wrongdoing conducted during the downturn of 2008. The government agency noted that it generated $2.68bn from defendants, largely in settlements.
Court Documents
2013 08-01 Securities and Exchange Commission v Fabrice Tourre - Verdict by Sam E. Antar
© Copyright IBTimes 2023. All rights reserved.