The campaign to fight the controversial closure of London's Fabric nightclub continues this weekend with the first of three fundraising gigs as part of the #saveourculture campaign.
The iconic Islington dance music venue was shut following an investigation into the drug-related deaths of two 18-year-old clubbers. Shortly afterwards, Islington Council revoked Fabric's licence after a hotly-contested hearing in September.
Subsequent inquiries have led to claims that political motives may have prejudiced the hearing and the extensive efforts the club made to combat drug-use on the premises disregarded.
Fabric vowed to appeal the decision and following a groundswell of support from both within and outside the clubbing scene, club organisers have joined forces with The Night Time Industries Association to launch #Saveourculture — a grassroots series of events aiming to raise funds for the appeal case and help protect London's nightlife.
The first in a trio of events announced at London's Great Suffolk Street venue launches tonight (15 October), taking place on the same date and with the same lineup that would have been Fabric's 17<sup>th birthday.
Ricardo Villalobos and Seth Troxler will team up with resident DJ Craig Richards in Arch 1; while Berlin's Ben Klock and Rødhåd will be joined by Fabric's resident DJ Terry Francis in Arch 2.
Nina Kraviz touches down with Alan Fitzpatrick on December 3rd, while Jamie Jones plays alongside KiNK on December 10th.
Elsewhere, London's Village Underground will host a separate lineup in support of the campaign on Sunday 16<sup>th, also headlined by Villalobos.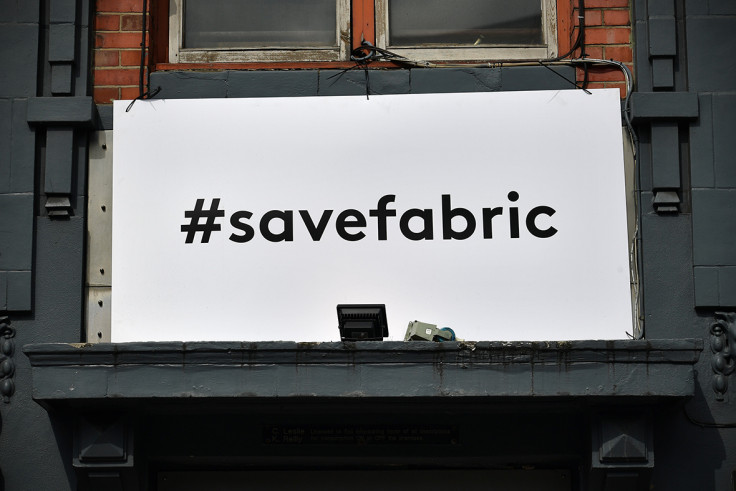 Other acts on the bill include Craig Richards and Joy Orbison, as well as a number of special guests.
Speaking to IBTimes UK about the campaign, London DJ, E.H. James, who regularly attended Fabric, said: "The closure of Fabric is a hugely short-sighted move by Islington council, not only have they taken away the safest spot for clubbers to go in London, they've also taken a huge dent out of London's night time economy. Not to mention the cultural cost of shuttering the capital's only world- class night club, the first casualty of which was Fabric's very own Houndstooth record label.
"It's been said before but I'll say it again, it sets an extremely dangerous precedent going forward and one that can only end up endangering and alienating music fans of all ages."