Facebook: 5 Ways it Can Grow Even Bigger
As Facebook floats on the New York Stock Exchange, we look at five ways it can get even bigger.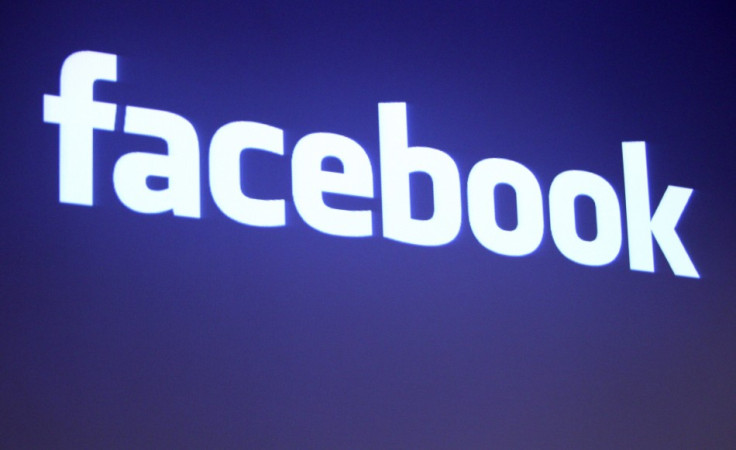 "Facebook was not originally created to be a company. It was built to accomplish a social mission - to make the world more open and connected."
This is the opening line of an open letter penned by Mark Zuckerberg to potential investors included in the company's S-1 filing ahead of it floating on the stock exchange on 18 May. It is a rather odd statement from a person looking to raise over $15bn from those self-same investors.
But then again Mark Zuckerberg is not the run-of-the-mill CEO of a $100bn company. He resisted going public for as long as possible and this IPO is taking place long after most companies of this size and prominence would have gone public.
At 28-year-old he is a only a child among CEOs of multi-billion dollar companies, but there was never a suggestion that a more senior and calming figure would be brought in to guide the Facebook ship - in the same way Eric Schmidt was drafted in to oversee Sergey Brin and Larry Page during the early days at Google.
Zuckerberg remains down to earth and has this year gone back to his roots, and has set himself a challenge of writing some computer code every day in 2012 - something he hasn't done since deciding to focus on managing Facebook in 2004 when it was clear how big the social network was going to be.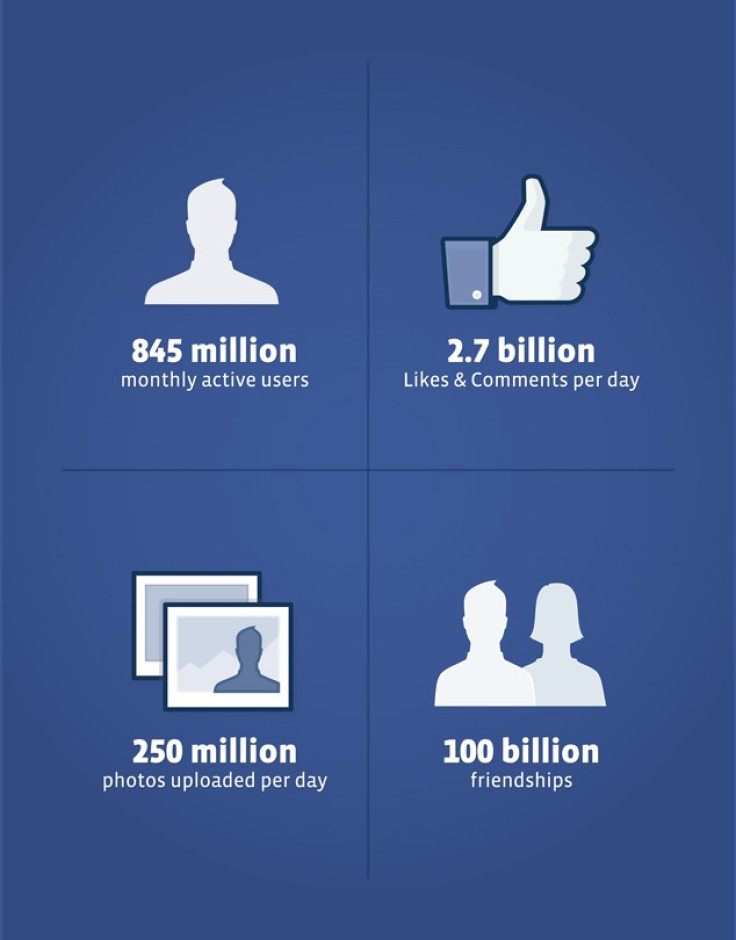 Zuckerberg has handed responsibility for managing the IPO to the company's chief operating officer, Sheryl Sandberg and new chief financial officer David Ebersman preferring to focus on the product instead of sucking up to investors during the road show.
Zuckerberg has arranged it so that he retains 57 percent of the voting rights, meaning he remains in total control of the future direction of Facebook, but if Zuckerberg wants to keep his new shareholders off his back, he will have to put some thought into future expansion and revenue growth.
At the end of March 2012, the company had 901 million active users, which is nearly three times the population of the United States. One in three of everyone currently online (which is around 2 billion people) is on Facebook at the moment. One in every seven minutes spent online is spent on Facebook.
Facebook admits that its unparalleled success is based almost entirely on the huge growth in its user base. But what if it stopped growing?
In June 2009 its quarter-on-quarter growth was 22.8 percent. By February 2012 this rate was down to just 6.6 percent. With the social network almost at saturation point in the developed world, it will need to get creative if it is to grow its revenue and it user base in the coming years.
Here we outline five ways in which Facebook can continue to grow.
1. India, Russia, China
The most obvious route to growth is in less developed markets such as Russia, China and India. Facebook will soon have one billion active users, but Zuckerberg will see the other five and a half billion people in the world as being unconnected and in need of a newsfeed and timeline in their lives.
Currently Brazil is the largest market for Facebook outside the US, but it is expected that India will soon overtake the South American country and by 2015 will overtake the US itself for members. Last year, India's Facebook membership doubled in size and with over a billion people on the sub-continent it has huge potential for growth.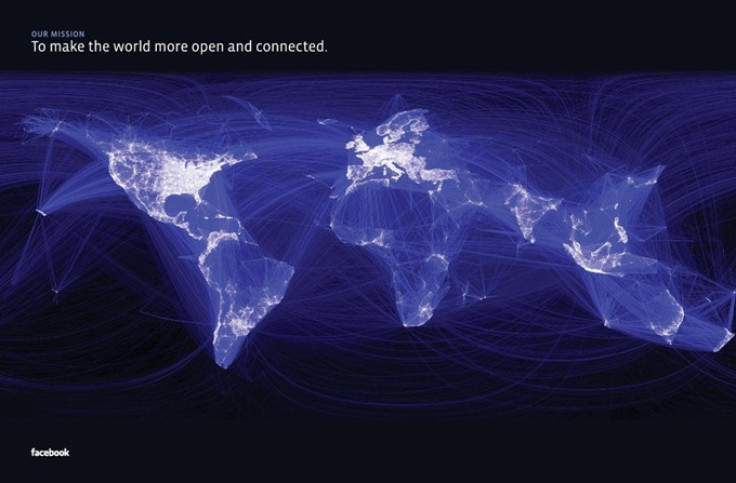 As you can see in the activity map above, Russia is not a big market for Facebook. In Russia, Facebook is second in social media terms to the native В Контакте network and Facebook , which has 5.6 million users in the country, has seen members fall in the last 12 months.
Of course the glaring gap in Facebook's geographical presence is in China, where the social network is not accessible. In the S-1 filing China is mentioned nine times which means that it is on Zuckerberg's radar and that Facebook is not going to simply ignore it.
However, China's current social network leader, renren.com relies a lot less on advertising for revenue and more on payments from users using apps and playing games, which could mean that Facebook would need to tailor its offering if it was to succeed in China.
There is also the question of privacy which would have to be addressed and considering Google has already pulled out of the country over such concerns, Facebook will need to tread carefully if it's to protect the information it collects from customers.
As well as Renren, Kaixin001 and other social networks it will face competition from Sina Weibo and Tencent Weibo, which are micro-blogging sites akin to Twitter, both of which have 250 million registered users.
2. Use of Data
Facebook stores about 100 petabytes of information including photos, videos and music. It records 47 categories of data on each and every user, which if printed out for some people would be over 1,000 pages of data - per person. And there's 900 million users remember.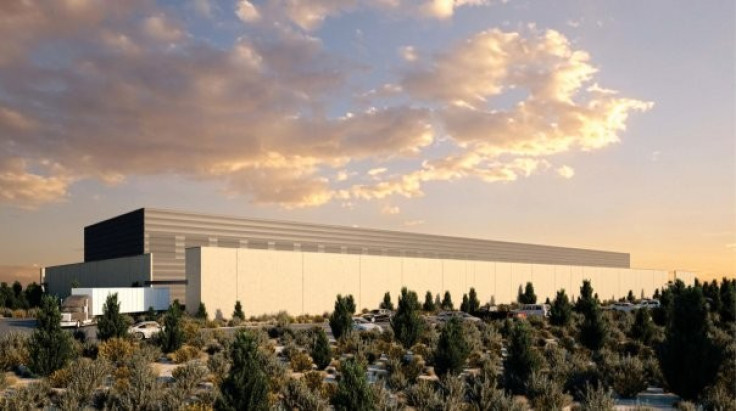 By any standards this is a huge cache of information of almost one sixth of the world's population. Of course Facebook cannot just go out and sell this to the highest bidder, but it does mean that it can tailor its products to meet members' needs.
This amount of highly personal information, which Facebook can share with advertisers, means that ads will become more targeted and more sophisticated. Facebook will need to balance this carefully if it wants to prevent turning users off and losing part of its current 900 million user base.
3. More engaging Ads
Speaking of ads, Facebook will need to work harder to create ads that people are engaged with. While it is down to each advertiser to create an engaging ad, Facebook needs to work with these advertisers to create new ways in which to display ads.
According to recent survey, currently only four percent of users say they click on ads "often" while 57 percent say they never click on ads. This means that a huge amount of users are disengaged with the advertisements on Facebook and are simply choosing to ignore them.
If Zuckerberg and his executives do not look at this properly, then more companies will follow General Motors lead and stop advertising on Facebook altogether. While this may not stifle membership growth, it will annoy shareholders who will be looking at maximising revenue.
4 Mobile ads
More people now access Facebook through a mobile app - 488 million users - then do so through the desktop site, which means that as Facebook grows, more and more people will be accessing the social network on their phone or tablet.
All sounds good you might think, except that Facebook does not place ads on its mobile site and is therefore losing out on a lot of potential revenue - indeed it could be making more from mobile ads than desktop ads if the trend towards access on the go continues.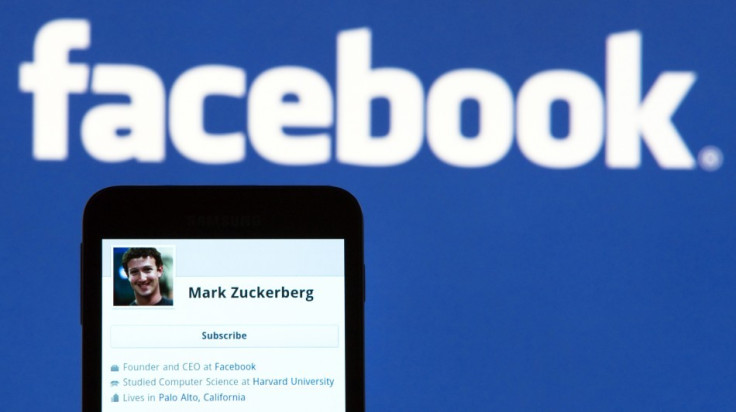 Zuckerberg, as he said in that letter, it all about the product. He worries about user experience first and making money is a distant second. This means that Facebook is unlikely to rush into putting ads onto its iOS, Android, BlackBerry or Windows Phone apps.
If it did so, then it might begin to lose more members than it gains and it will again come down to balancing user experience and shareholder expectations.
One interesting development in this area is the recent acquisition of Instagram. It will be interesting to see how it will integrate this into Facebook and how it will hope to convert the Instagram user base into Facebook fans.
5. Zynga and App Center
While ad revenue is obviously the mainstay of Facebook's balance sheet, increasingly it is relying on revenue from social games and apps, and in the last financial year, 15 percent of Facebook's revenue was thanks to Zynga.
Zynga, which floated on the stock exchange last year, is the developer behind hugely popular games like FarmVille and CityVille. In it's own IPO filing, Zynga detailed a five-year deal it had signed with Facebook in 2010, which means that Zynga games have to exclusively use Facebook credits and all games which use Facebook integration must remain exclusive to Facebook for the duration.
This is obviously a good deal for Facebook, and for Zynga too, but it will be vital for its continued growth that Facebook ties up Zynga beyond 2015 if it wants to continue to collect this revenue stream.
However, by that time, Facebook may have a whole new revenue stream open to it, through the recently launched App Center.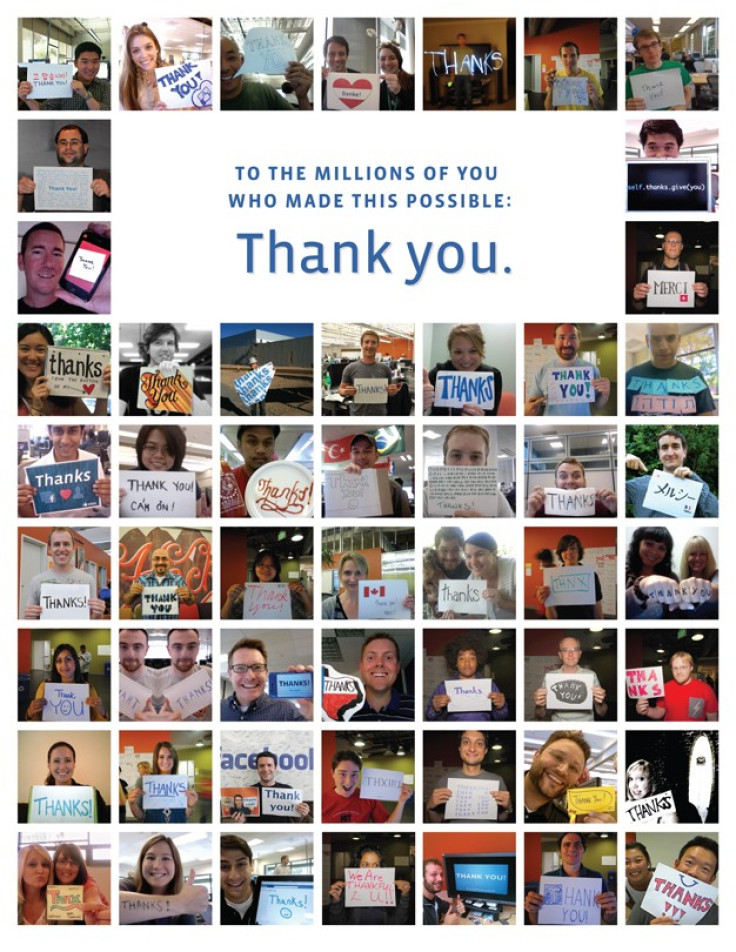 App Center is not an app store - not yet at least - but is a place where apps from iOS and Android can be showcased - but only if they have Facebook integration.
In the long term however, Facebook is looking to get developers to create platform agnostic apps, based on HTML5, which can run on its site, whether you are on a phone, tablet or desktop PC and whether you are running iOS, Android, Windows or Mac OS.
Facebook will then get a cut of the sales of these apps - 30 percent - and it will also capture the user data of everyone using them, something it cannot do currently for using apps on Android or iOS, even if they are using Facebook integration.
In the short term Apple and Google will be happy for Facebook to drive traffic to their respective app stores, it could be the winner in the long run, taking a cut of app purchases as well as harvesting even more data.
Must Read:
© Copyright IBTimes 2023. All rights reserved.