Despite being effectively written out of the company and having his turbulent relationship with Mark Zuckerberg featured in a Hollywood film, Facebook co-founder Eduardo Saverin has revealed that he has no hard feelings.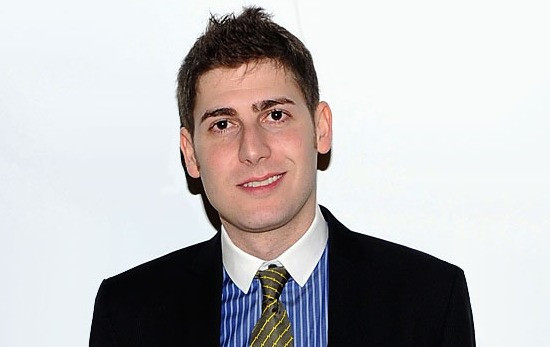 Speaking for the first time publicly, and exclusively for Brazilian newsmagazine Veja, Saverin went so far as to call his former friend and Harvard roommate a "visionary".
According to a Forbes translation of the interview, Saverin, 30, said: "I have only good things to say about Mark, there are no hard feelings between us.
"He was a visionary, he always knew that the only way to get Facebook to grow was to maintain its central idea, that of people truly presenting themselves as they are, without nicknames or pseudonyms."
Saverin was played by Andrew Garfield in The Social Network (2010), but claims that the film is nothing more than "Hollywood fantasy" and not a documentary about how Facebook was created.
"Facebook wasn't built out of a Harvard dorm window. And I would never throw a laptop at someone, like it appears in the movie. Not even at Mark," Saverin said.
The social network co-founder was recently criticised for choosing to give up his US citizenship, with some believing that it was done to avoid paying taxes on his Facebook windfall following the company's IPO.
Saverin countered these claims, stating: "The decision was strictly based on my interest of living and working in Singapore. I am obligated and I will pay hundreds of millions of dollars in taxes to the American government.
"I already paid and I will keep paying whatever taxes I owe based on my times as a US citizen."
Zuckerberg and Saverin parted ways in 2005, one year after Facebook was created amid disagreements over which direction the company should take.
As a result, the then-chief financial officer's stake in the company was watered down to a tiny percent of what it previously was, and he left the company.
After Facebook's flotation on the Nasdaq Stock Exchange earlier this month valued the company at more than $100bn (£62bn), Saverin's shares are estimated to be worth around $3bn.
Since leaving Facebook, the Brazil-born billionaire, who was brought up in Miami, has invested heavily in other companies.
"I am investing like a crazy person, mostly in internet start-ups," Saverin told Veja. "And I want to invest in Brazil as well, because I am Brazilian and that's in my heart. I've recently been cc'd on emails sent to Eike Batista [the richest man in Brazil].
"But that's not how I want to invest in Brazil, through minerals, unless it's silicon or something tech-related. And I believe there's a new Facebook out there to be found."
And where will the new Facebook be? "In healthcare," is Saverin's best guess.
Is Mark Zuckerberg Cheap? Facebook Billionaire Left No Tip for £26 Honeymoon Lunch in Rome