Is Mark Zuckerberg Cheap? Facebook Billionaire Left No Tip for £26 Honeymoon Lunch in Rome
Despite possessing a fortune of nearly $20bn (£13bn) in shares, Facebook founder Mark Zuckerberg left no tip at a kosher restaurant in Rome during his honeymoon with Priscilla Chan.
The couple dined at Nonna Betta, which specialises in Roman Jewish cuisine such as deep-fried artichokes, fried pumpkin flowers and ravioli stuffed with sea bass and artichokes.
The bill was just 32 euros (£26) but one of the richiest men on the planet opted not to leave a tip. He reportedly did the same thing the night before at a historic trattoria near Campo de' Fiori in Rome.
While the newlyweds were in the Italian capital, they were spotted by a Polish tourist, who took a picture of them in the Sistine Chapel and posted it on Twitter.
Before that, the honeymoon was a closely guarded secret.
They have now left Rome and are rumoured to be heading toward the Amalfi Coast, south of Naples, before heading back to the United States.
Facebook's Eduardo Saverin: 'Mark Zuckerberg is a Visionary'
Zuckerberg, 28, married his long-time girlfriend Priscilla Chan on 19 May in Palo Alto, California.
The wedding took place a day after Facebook's IPO on the Nasdaq stock exchange.
The Facebook CEO marked the debut of his company's stock symbolically by ringing the opening bell on the exchange.
The IPO did not go as well as hoped. Shares closed just above the offering price of $38 a share.
Chan, 27, has just graduated from medical school at the University of California, San Francisco.
They met while they were students at Harvard.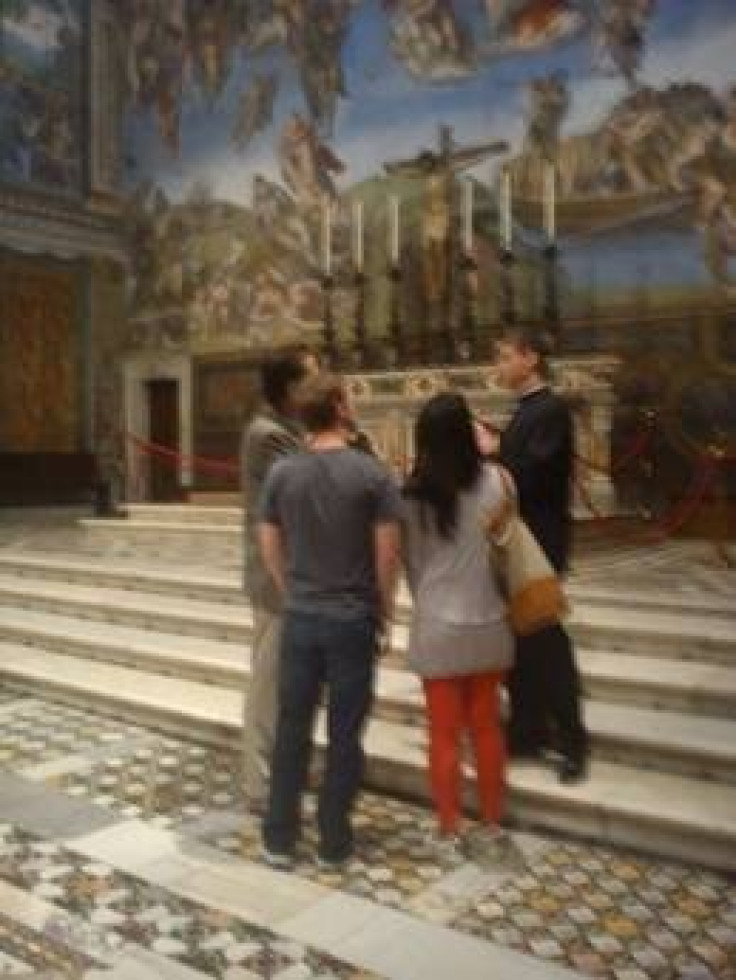 © Copyright IBTimes 2023. All rights reserved.