Facebook has for long been facing flak for its privacy concerns and lack of proper measures to safeguard personal data from theft and misuse.
Nevertheless, the world's largest social network gets a major boost with the recently announced Privacy Checkup tool that is expected to debut in the next few days.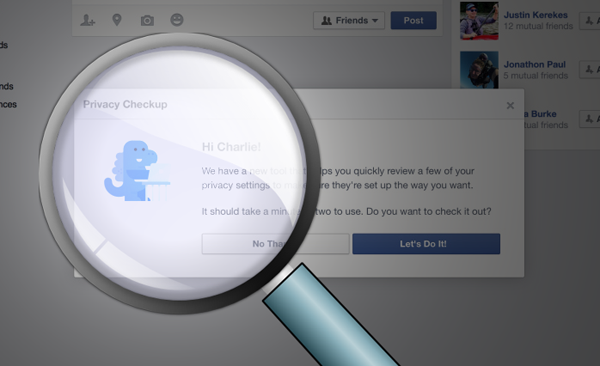 The Privacy Checkup could be a landmark milestone for Facebook's success as it addresses several concerns including the ability for users to see their privacy settings, sharing permissions and credentials for user posts, data access limits (what data may be shared or what should be blocked) for each individual app, the target audience for each post and so on.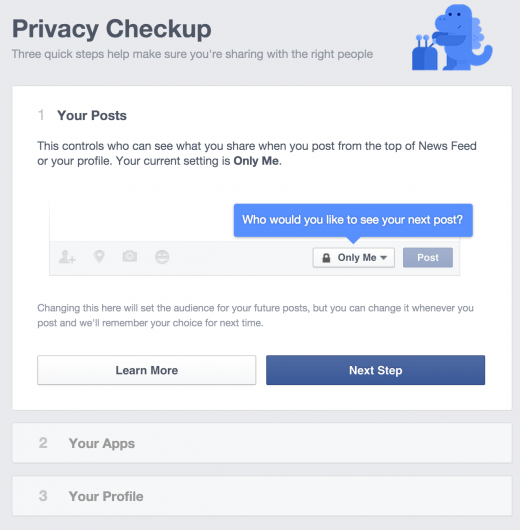 The tool is said to be extremely user-friendly which takes less than a couple of minutes to setup and involves a simple three-step process to limit your profile data access to third-party apps, the general public and also define the sharing constraints.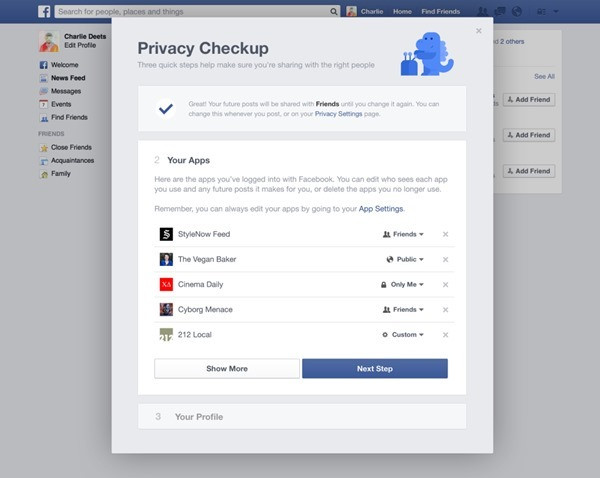 The best part of Privacy Checkup tool is that it identifies those apps which are not in use and allows you to remove or delete unwanted ones from the Facebook profile.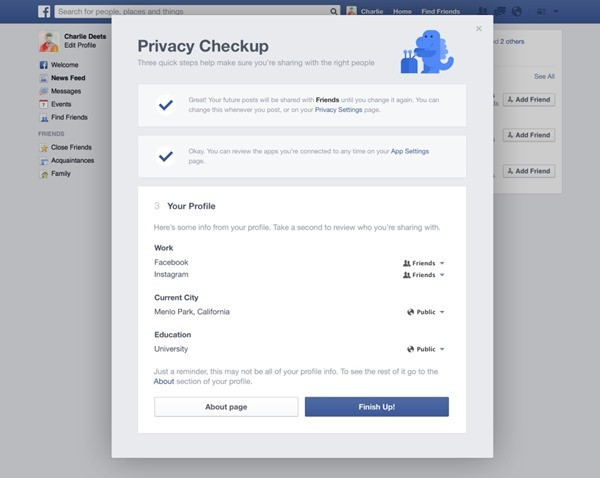 One can manually access the Privacy Checkup tool from the Privacy Controls drop-down menu in Facebook next to the Notifications icon and this option will be available for access as many times as you wish.
Watch the Privacy Checkup tool in action in the demo video below: