A Whitehall meeting between government ministers and some of the world's largest internet firms has signalled a "fundamental change" in the way images of child abuse are controlled online.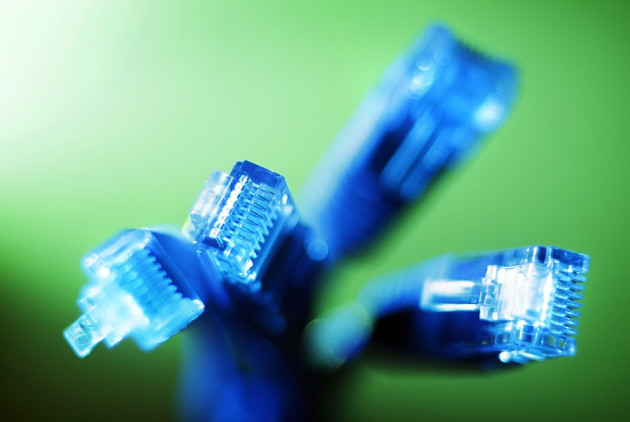 Representatives from Google, Twitter, Facebook and Microsoft, as well as UK internet providers Virgin, Sky and TalkTalk, met with Culture Secretary Maria Miller and other ministers to discuss how child pornography and images of child abuse could be dealt with on the net.
An agreement has been reached that will allow online watchdog the Internet Watch Foundation (IWF) more power and resources to search out and flag up abusive images. Previously the IWF could only respond to reports from internet users, rather than actively seek out images itself. The watchdog has been granted an additional £1 million in funding to enable its new capabilities.
"What has been agreed today is a fundamental change in the way the industry will approach child abuse images and removing them from public view," Maria Miller told BBC programme The World at One. "It does mean that more of those images can be removed too."
The four largest internet service providers (ISPs) in the UK - Virgin, Sky, TalkTalk and BT - said they would uphold a zero tolerance policy on images of child abuse online.
In a statement issued to the BBC, the ISPs said they would work with the IWF as well as the Child Exploitation and Online Protection Centre (CEOP) to "eradicate the sexual abuse of children, particularly in relation to online activity":
"The ISPs are already the largest funders of the Internet Watch Foundation (IWF) making it the most effective hotline in the world at removing child sexual abuse content, and one of the best funded," the statement continued.
"The companies will work together with government, IWF and CEOP to establish how best these funds can be spent to tackle the availability of online child abuse content."
Users of BT internet who try to access images of child abuse ehich have been discovered by the IWF will now see a message saying the website is blocked, and explaining the reason why. Previously, they were shown a non-descript "Error 404" notification.
Debate
Online child pornography has been at the centre of debate following the high-profile court cases of two child murderers.
In the cases of 5-year-old April Jones, who disappeared in Machynlleth, Powys in October 2012, and 12-year-old Tia Sharp, who was murdered in London in August, 2012, both perpetrators were found to have viewed child pornography and images of child abuse.
The body of April Jones has not been found. In May, 47-year-old Mark Bridger was sentenced to life in prison for her murder.
Reg Bailey, who conducted a 2011 review of sexual images on the internet, said he was "very heartened" by the industry's engagement with the problem:
"They don't want to be seen as people who peddle pornography," he said. "When it comes to child pornography, there should be no debate. They need to block that material and block it quickly."