Facebook hires former CNN anchor Campbell Brown to help improve its relationship with the media
'Covering the news with honesty and integrity is something that matters deeply to me,' Brown said.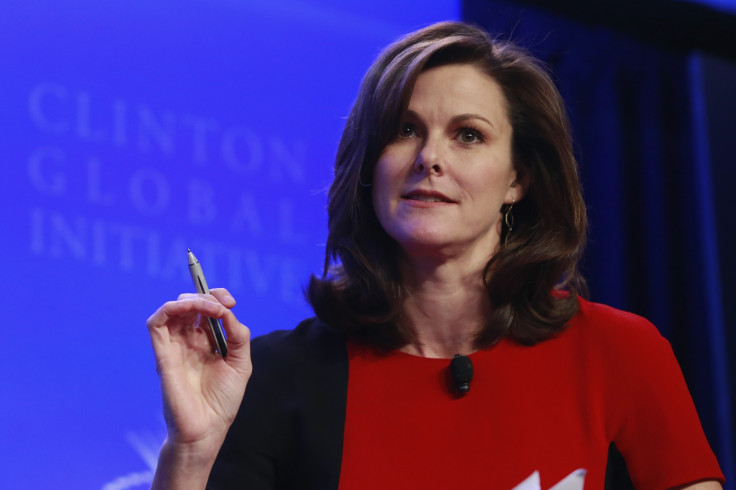 Facebook has hired former television news journalist Campbell Brown to lead its News Partnerships team and help improve its strained relationship with the news media following the fake news debacle. The former CNN and NBC News anchor made the announcement in a Facebook post on Friday (6 January) saying she will use her professional experience in newsrooms to help media outlets and journalists "work more closely and more effectively" with the social media giant.
"I will be working directly with our partners to help them understand how Facebook can expand the reach of their journalism, and contribute value to their businesses," Brown wrote. "That also means making sure there is ongoing feedback from publishers as Facebook develops new products and tools for news organisations."
Facebook has faced a barrage of criticism over its role in the spread of fake news stories and conspiracy theories on its platform, particularly during the US presidential election.
After CEO Mark Zuckerberg initially dismissed the allegation as a "pretty crazy" idea, the company recently outlined a series of measures to curb the dissemination of misinformation on the social media network, including flagging suspect stories as false and working with third-party fact-checking organisations.
Facebook has also been slammed for censoring photos such as the iconic Vietnam War photograph and, more recently, the nude statue of sea god Neptune as offensive. Last year, the social media company also faced allegations of bias against conservative news outlets and stories while curating items for its "Trending Topics" section.
As people increasingly head to social media such as Facebook for news, the fake news phenomenon has had a negative impact on traditional news organisations that increasingly rely on Facebook as a viable platform to distribute content to the platform's 1.79 billion users. Many outlets use the platform's Live video-streaming feature and its Instant Articles program to post their stories directly to Facebook.
"I grew up in journalism," Campbell wrote. "Covering the news with honesty and integrity is something that matters deeply to me, and I have always felt that journalism is more than just a job. Right now we are watching a massive transformation take place in the news business - both in the way people consume news and in the way reporters disseminate news. Facebook is a major part of this transformation. This change comes with enormous challenges for journalists but also with great opportunities."
Facebook executives told the New York Times that Brown will not be an editor-in-chief of sorts nor will she be involved in content decisions. Instead, she will work as a liaison with media companies, they said.
In December, Facebook announced that it was looking for a news veteran to head its Global News Partnerships unit to be the "public-facing voice of Facebook and its role in the news ecosystem" and help news publishers "understand how to reach and engage their audiences, and to innovate with new technologies."
Emmy-winning Brown has previously worked at NBC News and CNN before launching The 74, a non-profit education website, in 2015. Brown wrote in a post on the site that she will be stepping away from her editorial role at the publication, but will remain on the company's board of directors.
"Being given the chance to work on these complex issues with an industry full of people I care so much about is thrilling for me," she wrote. "I am really looking forward to joining this team, and I can't wait to get started.
© Copyright IBTimes 2023. All rights reserved.