With Facebook expected to float on the stock market this Friday, we've taken a look at some of the enormous numbers behind the company that has gone from zero to $100bn in eight years.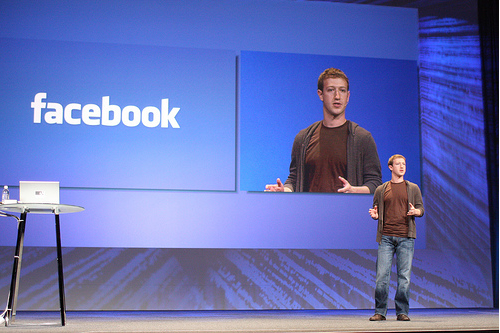 Three employees worked at Facebook when it first became a limited-liability company in February 2004 - Mark Zuckerberg, Eduardo Saverin and Dustin Muskovitz.
$38 - Facebook is expected to float on the Nasdaq stock market on 18 May and when it does the share price will be around $38, but no one is expecting it to stay at that price for long.
55.8 percent - After more than 400 million Facebook shares are listed on the stock market, chief operating officer Mark Zuckerberg will own a 55.8 percent share, giving the 28-year-old ultimate control over any decisions the company makes.
70 - Facebook is available in 70 different languages - including Pirate, if you're that way inclined - and users' information is stored in data centres spread across 20 countries.
82 percent of Facebook's revenue for the first quarter of 2012 came from advertising. Facebook has the unique ability of being able to advertise to any specific group of its hundreds of millions of members.
3,529 - The number of full-time employees working at Facebook by the end of first quarter of 2012. This number has grown by 1,100 since 2011.
$15,000 - The facebook, as it was first called, was started with an initial investment of $15,000 by Eduardo Saverin (played by Andrew Garfield in The Social Network, 2010), a friend of Zuckerberg's at Harvard. Saverin's 30 percent stake was later diluted to around ten percent as Zuckerberg effectively forced him out of the company.
$382,000 - Revenue earned by Facebook in 2004, after one year on the internet and while only available to students at select American universities.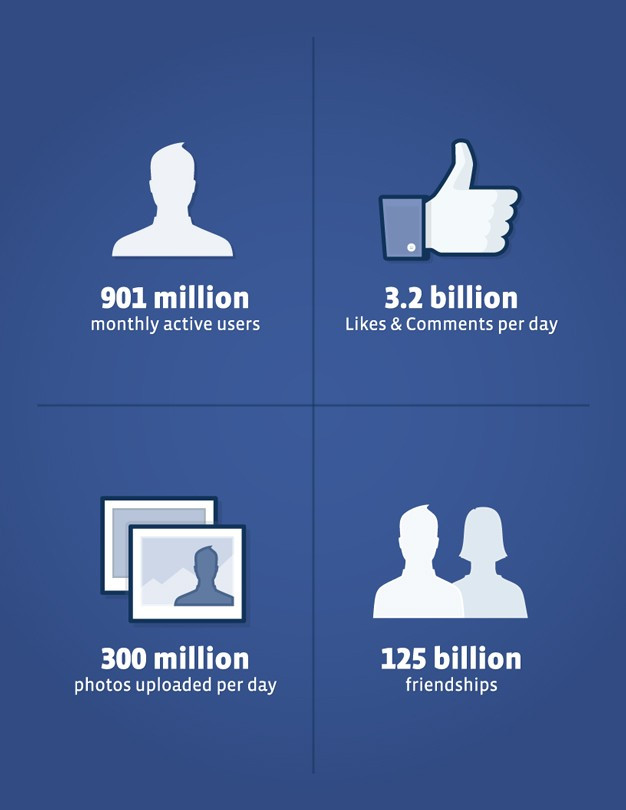 One million - The number of users who logged in each month by the end of 2004, ten months after Thefacebook.com went live.
300 million photos are uploaded to Facebook every single day, making it the largest photo sharing site on the internet
488 million users log in through Facebook's mobile applications each month. Apps available for iOS, Android, BlackBerry and Windows Phone are free to use and do not earn revenue from advertising, which could soon become a problem.
526 million users log into Facebook - either on the website or through an application - every day. This figure has grown 41 percent since 2011.
3.2 billion 'Likes' and comments are made by Facebook users every single day.
$3.7bn was earned in revenue by Facebook in 2011, with the vast majority (82 percent) coming from advertising.
$18.4bn is expected to be raised when Facebook floats on the stock market, which is anticipated to be 18 May - the flotation will make many Facebook employees overnight millionaires.
125 billion friendships have been made on Facebook - that's how many links there are between the site's 901 million users, meaning each user has, on average, 139 friends.
The story of Facebook is already one that has produced some mind blowing facts and figures and, with the company set to float later this week in what will be the largest internet IPO in history, the business will continue to make headlines - whichever way the share price goes.