Facebook has made yet another amendment to its S-1 filing, adding a further 96 million shares, pushing its initial public offering up to a potential maximum of $18.4bn (£11.5bn).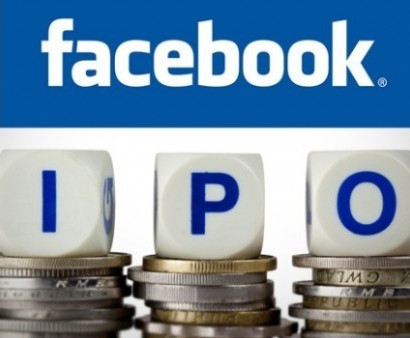 In what is the eighth amendment to its S-1 filing with the Securities and Exchange Commission, Facebook has also increased the number of shares allowed for over allotment, up from 50.6 million to 63.2 million.
Altogether, the company is now offering a total of 484,418,657 shares of Class A common stock with an estimated price of between $34 and $38 each.
The 901 million-member social network is expected to announce the exact price that its share will start at on 17 May, before floating on the Nasdaq stock market under the FB symbol on 18 May.
Facebook has upped the number of shares available due to strong demand from potential investors, following a roadshow which saw the company tour America in a bid to speak to investors and drum up interest in the firm.
The website's 28-year-old CEO Mark Zuckerberg was met with criticism during the roadshow, first for wearing his signature hoodie and jeans while other employees wore suits, and then for not appearing on the second day, instead leaving chief financial officer David Ebersman and chief operating officer Sheryl Sandberg to answer questions from investors.
After a successful roadshow, Facebook upped the estimated price of its stock from between $28 and $35 per share, to $34 - $38.
The news of extra shares being offered with the IPO came as General Motors announced that it would no longer by paying Facebook for advertising, and would instead rely on a free brand page on the site instead.
According to a GM official, and reported by the Wall Street Journal, the American car manufacturer, which owns Buick, Cadillac,Chevrolet and Vauxhall, has said it will continue to promote its products on Facebook, but will instead maintain a free page on the site.
GM "is definitely reassessing our advertising on Facebook, although the content is effective and important," according to the car maker's marketing chief, Joel Ewanick.
Following a 7.5 percent dip in ad revenue for Facebook in the first quarter of 2012, GM's reluctance to pay for advertising could spell trouble for the 900 million-member social network, which relied on advertising for 88 percent of revenue in the last quarter.
Facebook's reliance on ad revenue led the company to issue what investors took as a profit warning, stating that it must seek ways to monetise its smartphone applications, which do not yet display adverts, but yield 488 million unique monthly users.
The company is looking for revenue potential away from advertising, and last week began a trial in New Zealand to see if users would pay a small fee to have their posts appear prominently in friends' news feeds.