Facebook is to begin selling its long-awaited video adverts this week, following numerous delays caused by CEO Mark Zuckerberg's fears of the site's user experience being tainted.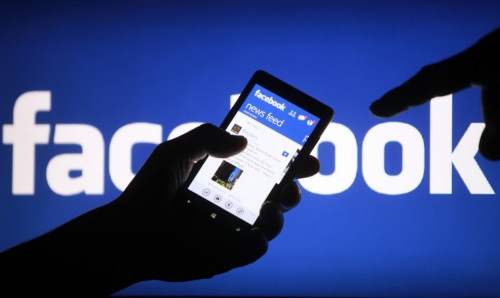 [UPDATE] Facebook has announced in a blog post that a "small number" of users will start to see a video advert for the new film Divergent appear in their news feed.
The social network says the video will play automatically as it comes into view - without sound - but can be scrolled past if the user does not want to watch it.
Tapping or clicking on the video will play it full-screen and with sound. When the video has finished, a carousel of two more adverts will appear and can be viewed if the user wishes.
For smartphone and tablet users, video adverts will download in the background when the device is connected to Wi-Fi, thus preventing the ads from draining users' monthly data allowance.
[ORIGINAL STORY] The adverts will play automatically in users' news feeds, regardless of whether they are clicked on or not, and although the length of adverts is not yet known, it is claimed they could last for up to 15 seconds on both smartphones and the social network's website.
Speaking to the Wall Street Journal, sources familiar with the matter said Facebook plans to make an announcement on 17 December, before the adverts begin to appear on news feeds two days later.
Facebook's video ad service has been in the works for much of 2013, with advertisers eager to cash in on the Christmas shopping season having reportedly already made adverts, anticipating a summer launch.
But the project was delayed multiple times by Zuckerberg, who pushed back against launching it "at least twice," according to Bloomberg sources. The 29-year-old requested the adverts all be shown in high definition and include easy-to-use playback controls.
Up to three adverts per day
It is claimed that each user will see no more than three adverts in their news feed each day.
At 15 seconds, the proposed adverts would be the same length as videos uploaded to Facebook's Instagram photo and video sharing service, providing a way to integrate adverts subtly alongside user content.
Sources speaking to Bloomberg early this year claimed commercials will be sold in 24-hour slots costing between $1m (£613,000) and $2.5m, and they will initially only be targeted at users based on their age and gender. Facebook's power is in its ability to target adverts at very specific demographics, and this would be expected to feature on the video platform if its launch is a success.
Although the roll-out of video adverts may well annoy some of Facebook's one billion-plus users, the service could prove incredibly lucrative, as consumers' attention is drawn away from traditional television adverts during breaks, and to services like Facebook. Advertisers keen to keep viewers' attention will see potential in placing ads in their news feeds.
Advertisers are expected to spend some $66.4 billion (£40bn) on TV advertisements in the US alone this year, while TV ad spend in the UK is expected to top £3.7bn.