A group that campaigns for online privacy is threatening legal action against the Irish Data Protection Commissioner over investigations into Facebook.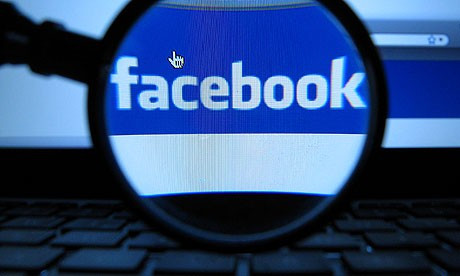 Named europe v facebook, the group is run by Austrian students, and is campaigning to change data protection laws in Ireland, where Facebook has its European headquarters.
Europe v facebook has successfully campaigned to have Facebook's facial recognition technology disallowed in the EU, but feels that the Irish Data Protection Commissioner has "failed to investigate" many issues with Facebook's privacy policy:
"The Irish authority is miles away from other European data protection authorities in its understanding of the law, and failed to investigate many things," the group said on its website. "We are hoping for a legally compliant solution from the Irish data protection authority. Unfortunately, that is highly doubtful at the moment. Therefore we are also preparing ourselves for a lawsuit in Ireland."
Europe v facebook has published a 73-page document detailing its complaints against Facebook, citing issues with the Tagging, Groups and "Like" systems:
"When FB-I [Facebook Incorporated] says that by signing up to Facebook.com data subjects have allowed it to track users anywhere on the web, no matter of the content, time and purpose, FB-I ignores that consent must be informed and specific," explains the document. "This is not the case and there is currently no counterargument by FB-I."
Facebook's data usage practices have already come under scrutiny in 2012, when it was revealed the company was working with Datalogix to match Facebook accounts to department store loyalty cards.
The social networking site is also facing a class-action lawsuit in the US, where it is accused of violating privacy rights by publicising users' "Likes" without their consent.
US District Judge Richard Seeborg has preliminarily approved that each user who had their "Likes" published be paid $10 (£6.20) from a $20 million settlement fund.
Update:
A Facebook spokesperon has contacted IBTimes UK with the following statement:
"We are committed to providing a service that enables millions of European citizens to connect and share with their friends here and around the world. The way Facebook Ireland handles European personal data has been subject to thorough review by the Irish Data Protection Commissioner over the past year. The two detailed reports that the DPC has produced by the DPCdemonstrate that Facebook Ireland complies with European data protection principles and Irish law. Nonetheless we have some vocal critics who will never be happy whatever we do and whatever the DPC concludes."