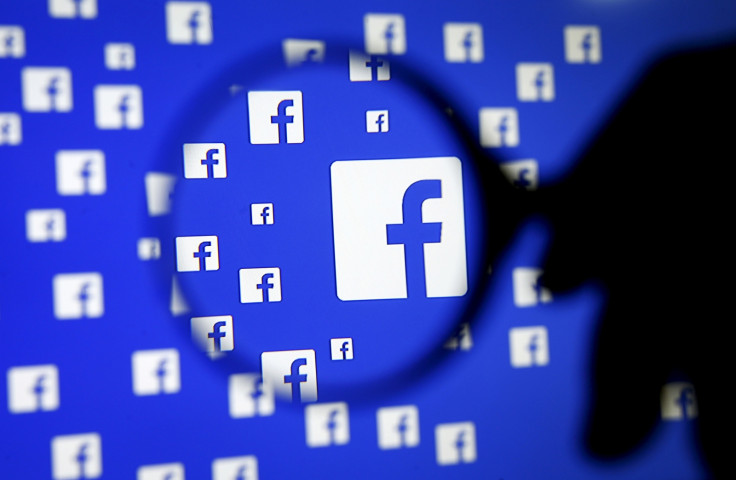 A lawsuit filed against Facebook involving a 14-year-old girl from Belfast, Northern Ireland, whose naked images were repeatedly published on the social media platform could potentially "open the floodgates" for other civil claims against the company and other social media sites, legal experts said.
Lawyers, who work with revenge pornography victims, told the Guardian that the upcoming trial has already led to other victims inquiring whether they have grounds for legal action as well.
"A case like this risks opening the floodgates for other civil cases to be taken against Facebook and other social media sites," Paul Tweed, media lawyer and senior partner at the law firm Johnsons told The Guardian. "We've already seen an increase in the number of people calling to find out more. I can see it being a very real problem for all the social media sites going forward."
In September,Facebook lost its bid to stop a lawsuit to prevent the 14-year-old from Northern Ireland from suing the company after a naked photograph of her was posted on the site. The girl's lawyers claim the picture was extorted from her and published over and over again on a 'shame page' as a form of revenge. The nude image was removed and reposted several times between November 2014 and January 2016 but was not permanently blocked by Facebook.
The teen is taking legal action against both the social media giant and the man who posted the photo in what is believed to be the first case of its kind. The case is likely to be heard in 2017.
A lawyer for Facebook argued that the claim for damages should be dismissed given the fact that the company always took the photo down whenever it was notified. They also cited a European directive that they say provides protection from having to keep a continuous check on the massive amount of online material.
"There's no place for this kind of content on Facebook and we remove it when it's reported to us," a Facebook spokesperson said.
However, Edward Fitzgerald QC, one of the barristers for the girl, said that blocking the re-publication of the nude photo should have been a "red-line" issue for the social media company.
"A naked 14-year-old picture was being put on a shame page, Fitzgerald told the court, The Irish Times reported. If they had blocked it all this subsequent publication of her naked image would not have taken place."
The Belfast case comes amid heightened scrutiny and criticism against Facebook and other social media companies over censorship, right to privacy and the protection of its users.
Earlier last month, Facebook drew sharp criticism for its decision to censor the Pulitzer Prize-winning war photograph of a naked nine-year-old girl running away from a napalm attack during the Vietnam War. Facebook later backtracked on its decision after people accused it of censorship and Norway's Prime Minister Erna Solberg and several other Norwegian politicians shared the photo in solidarity.
Facebook's chief operating officer Sheryl Sandberg later wrote in a letter to the prime minister, obtained by Reuters: "These are difficult decisions and we don't always get it right. Even with clear standards, screening millions of posts on a case-by-case basis every week is challenging. Nonetheless, we intend to do better."
In 2011, Facebook said it uses the Microsoft programme PhotoDNA to scan, detect and block child abuse material. However, other offensive content, including those used in revenge porn cases, must be reported and "reviewed" before the company takes them down. Many critics argue that this practice is not enough to curb harassment on its site.
"Facebook is like a public utility for young people, it plays a massive role in their lives," John Carr, an expert on online safety, security and young people's use of the internet. "There is a widespread feeling that [Facebook] is not doing enough to tackle content that their own terms and conditions forbid. They should be more energetically engaged in policing the content."