Spotify CEO Daniel Ek is to speak at tomorrow's f8 conference, all but confirming that the music-streaming service will be partnering with Facebook very soon.
It was reported yesterday that Facebook will be announcing some "major" new features at the conference tomorrow, chief among which is tipped to be multimedia integration, and a Spotify partnership is certainly on the cards.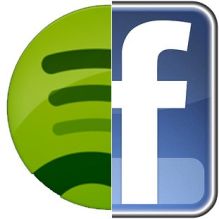 Ek will be speaking in a panel chat called "The future of digital music" at the f8 conference, hinting that music streaming - and maybe television and film content, too - will play a big part in the future of Facebook.
The social network uses the annual f8 event to showcase upcoming features and improvements to the site and this year we could be seeing an influx of media content being made available on Facebook, from music and movies, to TV shows and news content.
Integrating with Facebook could provide the lifeline Spotify needs, as rumours have emerged that some record labels are unhappy with the subscription model may be dropping their partnership. Some indie bands are unhappy with the amount of revenue they receive from the music-streaming service, with Prosthetic Records telling L.A. Weekly that "there does not appear to be an upside...payouts are fractions of pennies."
Hopefully a partnership with Facebook can breathe new life into the music subscription model, before record labels start to look elsewhere. All will be revealed at f8 on Thursday at 5:30pm GMT.