Facebook Updates App for iDevices, v4.1.1 Comes with Support for Retina Display for New iPad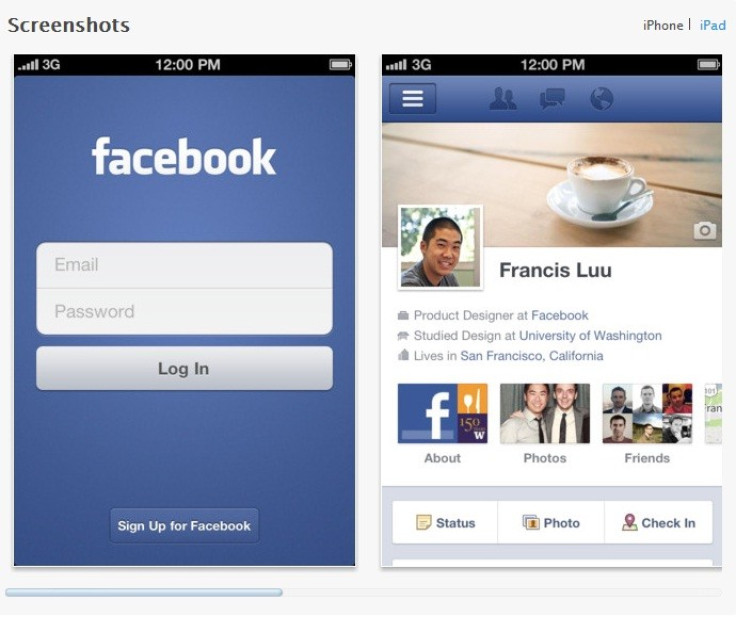 Facebook has recently released the latest version - 4.1.1 - of its official app for the iPhone and iPad, with features including Retina Display support for the new iPad, new features and bug fixes.
The Facebook app is a universal app and is designed for both the iPhone and the iPad. The app is compatible with the iPhone, the iPod Touch and the iPad.
The New Features Are:
1. Users can toggle between online and offline statuses
2. Users' profile photographs will appear on the right of the screens
3. Friends list will always include all friends
4. User's name will be correctly displayed in all photos
5. Photos of people who "Like" pages will load correctly
6. Requests for friends will light up only when such notifications are received
7. Users can toggle between the following languages - Czech, Danish, Greek, Indonesian, Malaysian, Norwegian (Bokmal), Portuguese (Portugal) and Thai
© Copyright IBTimes 2023. All rights reserved.