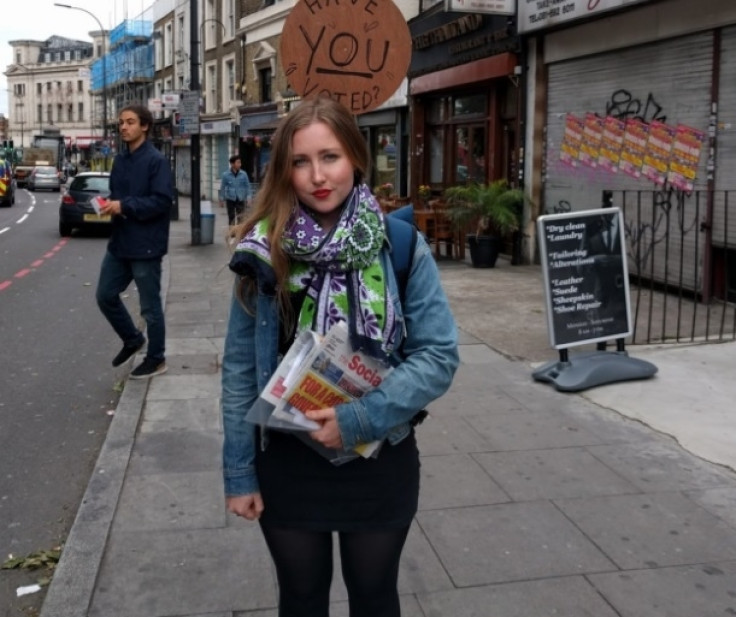 A left-wing university student has been reported to the police after setting up a website for a fake MP and fake parliamentary constituency, it emerged on Tuesday 1 August.
Ellen Kenyon Peers, 24, a supporter of the Socialist Party of England and Wales (formerly known as the Militant Tendency) and the Trade Unionist and Socialist Coalition (TUSC), reportedly made the site as an art project.
But the University of Goldsmith student has been criticised by real Labour MP Vicky Foxcroft, who represents Lewisham & Deptford, over the stunt.
"I have contacted the Security Operations Centre and it has been escalated to the police and Parliamentary Investigation Team," she told PoliticsHome.
"From a casework perspective I think this is extremely irresponsible. As an MP I deal with thousands of constituents with emergency cases, some of them about very serious issues on housing or immigration.
"If they were to attend the advice surgeries that have been advertised on the website, the details of which look to be copied from my own website, it would be breach of data protection and could cause harm and delay to constituent's cases - many of which are extremely sensitive and rely on urgent action."
A spokesperson for the Metropolitan Police told IBTimes UK: "On Tuesday, 1 August police were made aware of a social media account purporting to be from a member of parliament. Whilst enquiries are taking place there are no offences at this time."
A House of Commons spokesperson said: "The designs and symbols of the House should not be used for purposes to which such authentication is inappropriate, or where there is a risk that their use might wrongly be regarded, or represented, as having the authority of the House.
"We are aware of this matter, and appropriate steps will if necessary be taken after it has been investigated by the Metropolitan Police."