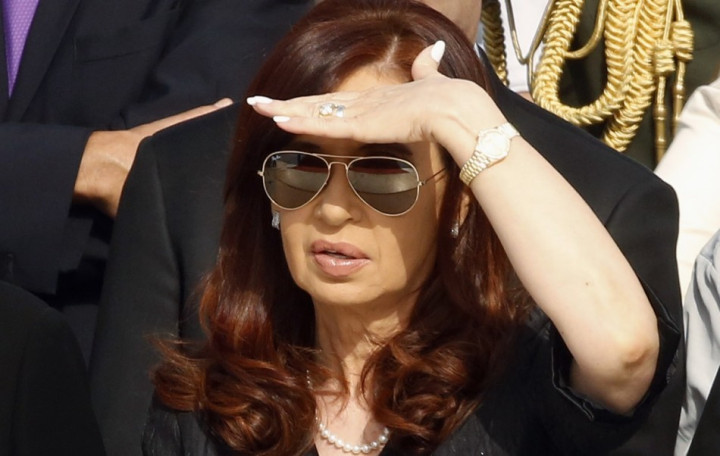 Argentina is using its spell in charge of the UN Security Council to flex its muscles on the Falkland Islands rift with Britain.
Argentinian president Cristina Kirchner squeezed her country's claims on the Atlantic islands into a debate about UN relations with small organisations.
Kirchner recalled that the UN General Assembly passed a resolution in 1964 urging Britain and Argentina to hold negotiations over sovereign of the islands, which Britain has ruled since 1833.
Kirchner demanded action from the United Nations to deliver the Falklands into Argentina's hands, insisting her South American country's claim was "not fanciful".
A referendum earlier this year on the islands saw residents reject Argentina in favour of the United Kingdom by an overwhelming vote of 99.8%.
Kirchner's claims were rejected by British ambassador Lyall Grant who was present when she delivered her argument to the UN.
Addressing the Security Council, Kirchner said it was an 'obligation' to Argentina.
"This is not a fanciful stance. We simply want the United Nations resolution to be enforced and for our two countries to sit down and discuss this," she said.
"One can have discordant opinions about something that has not been resolved by the United Nations, but when this body that covers us all, that we are all signatories of, whose resolutions we have all committed to respect, issues a resolution through its General Assembly, this body's maximum organ, it is not a matter of discordant opinions.
"We are before a UN resolution. Are we ready to fulfil what we're obligated to do or not?"
When Falklanders rejected Argentina in March, a high-ranking official in Buenos Aires hit back by saying it was not important what the opinion of people living on the island was.
Ambassador Grant replied to Kirchner's volley by citing the Falkland islanders' unanimous rejection of Argentina at the polls.
"The views of the people of the Falkland Islands cannot be dismissed. There can be no discussion on the sovereignty of the islands unless and until the islanders so wish," Lyall Grant said.
"They made their views unequivocally clear in the referendum in March when they voted overwhelmingly to remain a UK overseas territory," he told the Council.
"The United Kingdom fully respects all its obligations and responsibilities as a member of the United Nations. The principle of self-determination on which our position on the Falkland Islands is based is enshrined in the UN Charter."