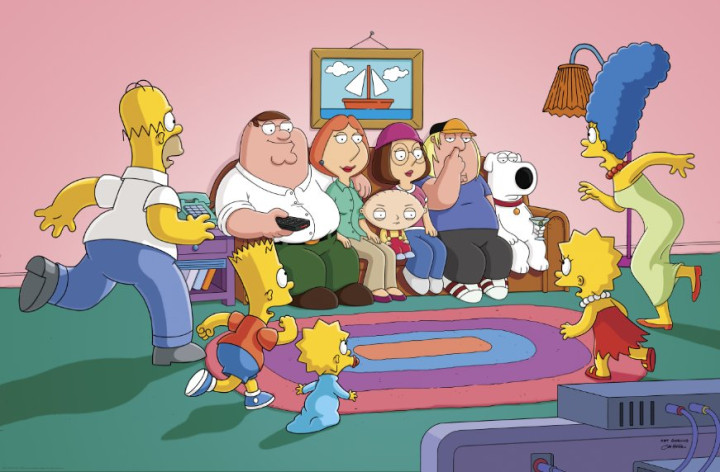 The much awaited Family Guy/Simpsons crossover episode is here.
Family Guy season 13 premiere episode is titled The Simpsons Guy and it will be an hour-long episode.
Fox announced the Family Guy-Simpsons crossover back in May, and teased it again with a five-minute preview at ComicCon this summer.
In the episode the Griffins leave Quahog, Rhode Island and end up in Springfield, where they befriend Homer, Marge and co.
Family Guy executive producer Steve Callaghan told Entertainment Weekly that the crossover has more of a Family Guy feel to it. He also hopes it will put to rest the rumors of a feud between the animated shows, and that it "gets people to end global warming".
Watch the five-minute teaser:
Click here to watch the episode online.
Here are a few promotional pictures released by Fox