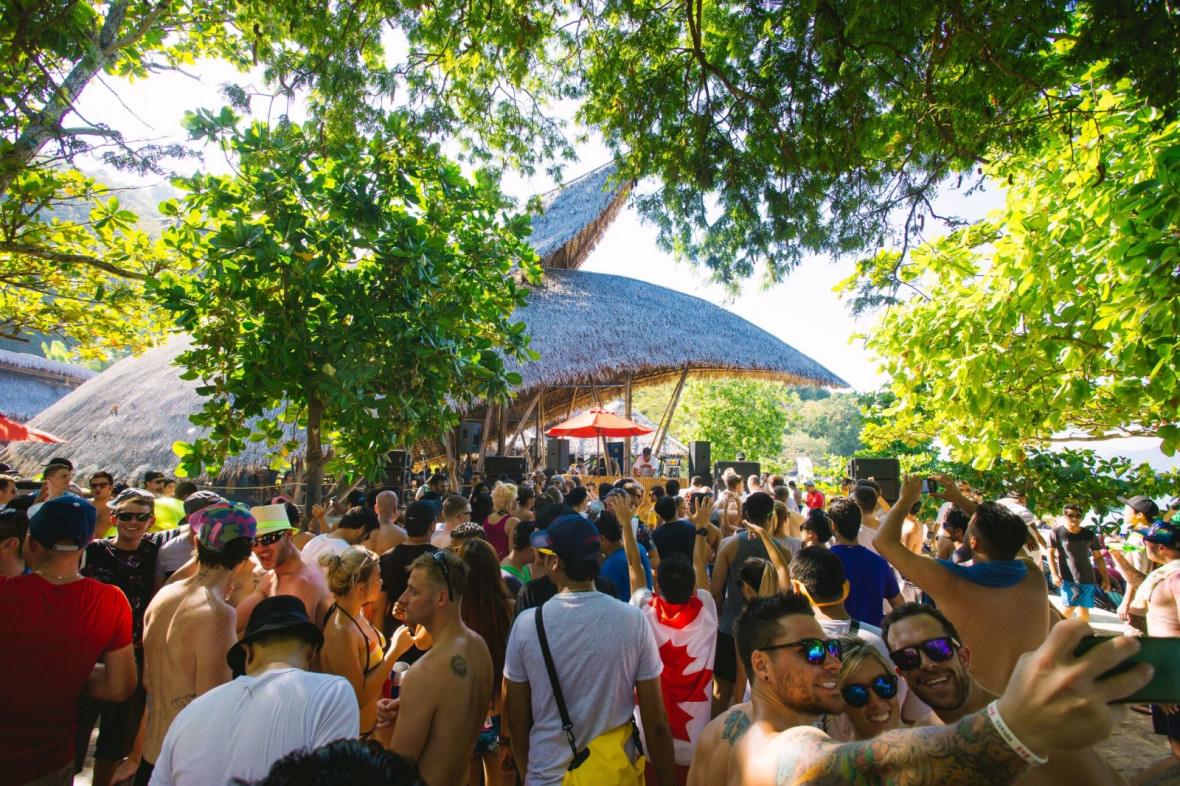 Start planning next year's summer of fun as Shipsomnia will return with live music, carnival antics and oceanic bliss. Europe's first music and arts festival cruise is due to set sail in June 2017 and promises to offer even more than its inaugural chapter The Search For Lost Rhythms. Shipsomnia 2017 will take place aboard the Royal Caribbean's newly-refurbished Brilliance Of The Seas liner, which boasts a capacity of 2,500 and a wide-ranging variety of activities for guests.
Next year's floating festival cruise will travel the Mediterranean between 14 and 18 June with stop-offs at Barcelona, Ibiza and Sete.
Tickets are available to buy now after going on sale on 4 September.
In addition to live music from a host of underground DJs and artists, the 2017 cruise titled Tale Of The Kraken, will include excursions with the musicians, secret parties at private villas, casino gambling and parasailing. Guests will also come together at the aquatic-themed carnival-like party The Shipsomnia Ball.
Hailed "the mother of all floating festivals", it will be the first of its kind to visit party island Ibiza. In terms of musical sounds, Shipsomnia will offer more than just the obvious party hits of the season. The event's co-founder and creative director Jay Slangen said in a statement: "Just because a DJ didn't make the top 100 list, doesn't mean that they don't have amazing music or a huge following.
"If you find yourself liking the side stages more than the main stage, then this is the festival for you. We like that memorable sunset track or that good pool party groove. We like to go hard when it's needed and funk things up too. It will be a musical journey for sure."
The inaugural Shipsomnia sold-out within four days of tickets going on sale and travelled from Singapore to a private island in Phuket in January 2016. Party-goers were treated to live sets from Pete Tong, Armand Van Helden and Zeds Dead to name a few.
Watch a trailer for Shipsomnia 2017:
Teasing next year's plans, Slangen added: "This year [2017] sailing out of Europe in June, we'll have lots more options for DJs and other artists to choose from which is exciting. There are so many legendary DJs that we'd love to see play on board. We've got a few favorites in mind, but can't say yet."
All aboard the party boat!