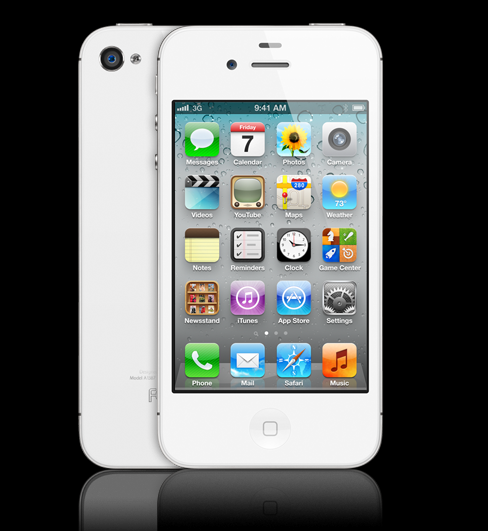 Following Apple's unveiling of the iPhone 4S, some Apple fanatics have turned on the tech giant, voicing discontent that it didn't release its next-generation iPhone 5.
The slew of negative responses to the iPhone 4S began the moment Apple unveiled the device. Many commenters on social networking sites said they would only be interested in upgrading to the iPhone 5, not the 4S. "Where's the iPhone 5?" Read one fan's comment, followed by "wow no iphone 5 ? ..... disappointed :("
Following the initial comments, a number of more direct messages appeared indicating previous fans of the iPhone series would not buy the 4S. "Apple Inc. should be kidding right? iPhone 4S (for ASS)," read one comment. "Just lost 2 customers from my household..." promised a slightly more articulate consumer.
The iPhone 4S
Despite the backlash, the iPhone 4S does present a marked upgrade over Apple's current iPhone 4.
In keeping with the slew of rumours that preceded its unveiling, the new iPhone will pack a dual-core A5 chip and improved 8-megapixel camera. The device will be powered by Apple's highly anticipated iOS 5 operating system, which promises to house more than 200 new features, including the Siri voice command service.
Described by Apple as an "intelligent assistant," Siri will let users enact certain tasks, such as finding answers to questions online and marking dates in their calenders using voice commands.
The iPhone 4S will reportedly be available in the U.S. and UK on 14 October with a suggested retail price of $199 for the 16GB model, $299 for the 32GB model and $399 for the new 64GB model.
Undeterred by the initial response, Apple remained optimistic about its new iPhone device maintaining that fans would stay with Apple regardless.
"iPhone 4S plus iOS 5 plus iCloud is a breakthrough combination that makes the iPhone 4S the best iPhone ever," said Philip Schiller, Apple's senior vice president of Worldwide Product Marketing. "While our competitors try to imitate iPhone with a checklist of features, only iPhone can deliver these breakthrough innovations that work seamlessly together."