Fans poke fun at Brooklyn Beckham for his latest foot tattoo: Find out why
Brooklyn has been mocked for getting a 'Made in England' foot tattoo.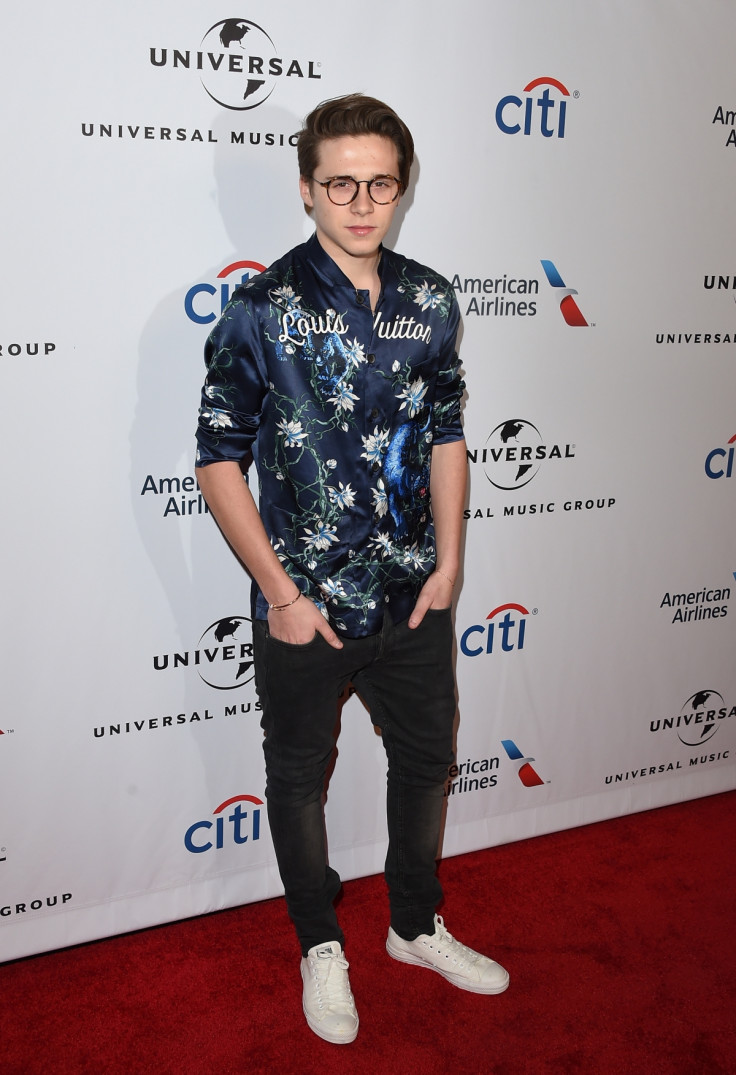 Brooklyn Beckham loves to get inked. He has added one more tattoo to his rapidly growing collection that might one day rival that of his father, David Beckham.
However, the new ink the aspiring model/photographer flaunted on social media on Wednesday morning (2 August), did not go down well with his fans. The 18-year old has been slammed for getting a "Made in England" foot tattoo.
As soon as he shared a photo of his new ink with his 10.2 million fans on Instagram, he was bombarded with comments, with some pointing out that he was born in Brooklyn and his parents were inspired to name him after the New York borough because of their love of America.
"Do we need to fact check Brooklyn Beckham's tattoo?" a fan commented on the photo, which has since been deleted from the photo-and-video sharing application.
Another said, "Isn't Brooklyn Beckham named after the place he was conceived? His new 'Made in England' tattoo is entertaining me more than it ought to."
"Awks moment when Brooklyn Beckham gets a tattoo saying 'Made in England' when he wasn't," a third said.
Another joked: "Brooklyn Beckham has a tattoo that says 'Made In England' on his foot... judging by his name I'm going out on a limb and guessing he wasn't!"
"Does someone want to tell Brooklyn Beckham that his new 'Made In England' tattoo is maybe at odds with his first name," a fan added.
The tattoo is the fifth one Brooklyn has flaunted on Instagram. He recently shared a photo of his rose tattoo on his left rib cage with the caption, "Cheers mark ❤."
The tattoo of the flower, which has been done in black and white, was received well by his fans.
"Wouw look nice and awasome @brooklynbeckham," one said.
"Once you get one, you have to get 198083 more," another fan warned him about how people find it difficult to stop getting inked after their first tattoo.
© Copyright IBTimes 2023. All rights reserved.