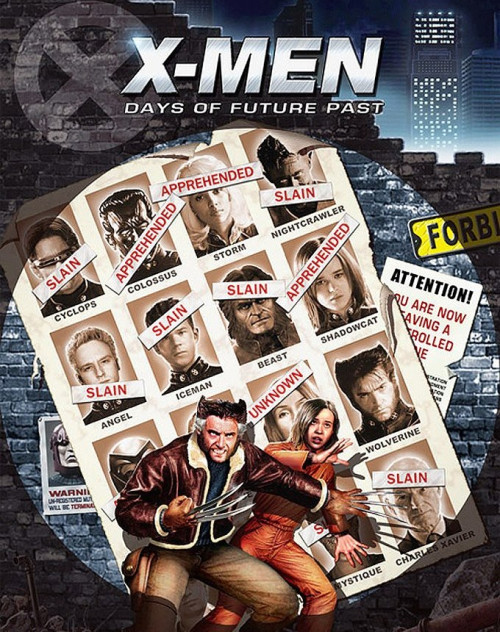 20th Century Fox is following in the footsteps of Marvel's Studios and planning a crossover superhero film. As per a report in Bleeding Cool (via The Motley Fool), Fox is putting together a movie based on the Fantastic Four vs The X-Men comics of 1987. The film would be the studio's first crossover project for their two primary brands of Marvel superheroes.
The film would ideally materialise after the upcoming Fantastic Four reboot and, presumably, after 2016′s X-Men: Apocalypse.
According to the report, the movie will see the characters pitted against each other because of secrets regarding the Fantastic Four's origin.
Back in August 2013, Mark Millar (accomplished comic book writer) was asked about these two franchises crossing over in some way.
"Without question I think you have to see some of these guys showing up in each other's movies," he said. "I think the most exciting thing in superhero movies, until The Avengers came along, was when Nick Fury showed up in Iron Man. Even though it was a guy with an eye patch it was really cool - and I expect we will see more of that."
Also, in another move to replicate Marvel's super success, writer Simon Kinberg was hired earlier this month by Fox to expand on both of these franchises with individual films and spinoffs as priority.
"I have a lot of ideas on how to build those brands and do what everybody is thinking of these days: Be like Marvel. I want to be able to build stories over multiple movies." Kinberg said about his latest contract.
After The Avengers (2012) became a phenomenal worldwide hit, studios have been following suit developing similar superhero crossover projects. The most awaited film in the area is the Man of Steel sequel tentatively titled Superman vs Batman which is slated for a 2015 release. Along with two of DC Comic's main heroes, the film will also feature Wonder Woman in a key role.