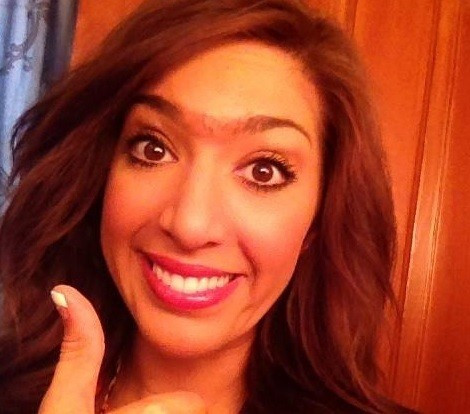 Watch out Kim Kardashian - somebody is after your sex tape crown.
Reality star Farrah Abraham's porn career is reportedly off to an impressive start after her sex tape outsold Kardashian's online.
The 21-year-old former Teen Mom star, who sold the X-rated video to porn company Vivid Entertainment for $1m, is said to be reaping the benefits after a high demand for the tape caused the site to crash.
According to celebrity site TMZ, Farrah's 70-minute debut, Backdoor Teen Mom, attracted more than two million visitors to the Vivid website in just 12 hours.
It means that she has surpassed the record previously held by Kardashian and then boyfriend Ray J. Their infamous video attracted 600,000 over the same period.
A source at Vivid revealed that the firm had to accesses additional servers to handle the load.
"Ive gotten a lot of compliments from men and women telling me this is the best sex tape they've ever seen from a celebrity so I'm humbled," Abraham told Radar Online.
The porn video, which features A-list hardcore star James Deen, will be released in stores this week, The Hollywood Gossip reports.
After initially denying the tape's existence, Abraham later admitted she would have preferred to make the tape with the late father of her daughter, Derek Underwood.
"If my ex-boyfriend Derek were alive, I would've rather it had been him with me," she told TMZ.
Abraham, who is hoping to emulate the success of Kardashian after recording her own sex tape, will apparently use part of the proceeds from the tape to pay for her master's degree.