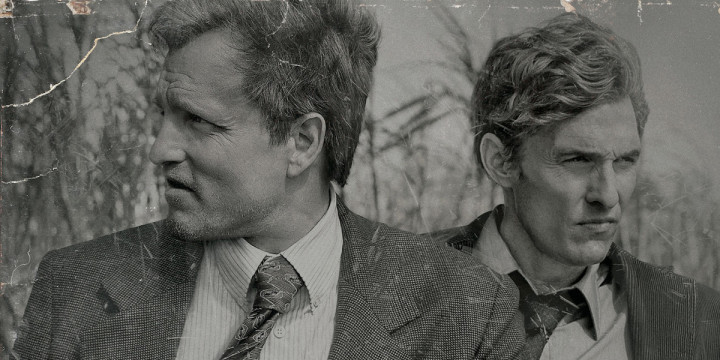 Father's Day is imminent: that annual celebration of paternal appreciation that everyone sort of forgets about.
If you haven't bought your dad a present already that's okay, maybe you've been busy. But in your haste there's no reason to settle for a pair of Marks and Spencer socks or a garish tie – those are boring gifts and you would feel ashamed of yourself.
Get your loving dad something awesome, like this assortment of cool stuff...
---

True Detective - Season One (DVD & Blu-Ray)
Television is enjoying something a golden age at the moment, and the latest example of the small screen renaissance is HBO's True Detective. Talk of the dark and brooding drama was hard to escape earlier this year, and now it's available to enjoy at home.
Starring Woody Harrelson and Matthew McConaughey, the show follows two detectives over seventeen years as they solve a series of brutal murders, the darkness of which creeps into their own lives.
---

Bottom – Series One, Two & Three (DVD)
With the tragic death of Rik Mayall this week, now is the perfect time to remember just how great he was and will remain. Maybe you remember him most fondly for The Young Ones, or Blackadder, or even Filthy Ritch and Catflap, but for me it was Bottom.
Starring Mayall and partner in crime Ade Edmonson, the pair play two filthy, hilarious, low-lives living in Hammersmith whose affection for one another is often betrayed by wildly violent slapstick fights.
---
The Monuments Men (DVD & Blu-Ray)
Maybe it's a stereotype, but dads love a decent war movie and war movies come no more decent than The Monuments Men – George Clooney's wartime Ocean's Eleven starring himself, Matt Damon, Bill Murray, Cate Blanchett, John Goodman, Hugh Bonneville, Jean Dujardin and Bob Balaban.
It's light-hearted and the perfect Sunday afternoon film to put your feet up in front of.
---

2014 Fifa World Cup Brazil (Xbox 360 & PS3)
Like it or not the World Cup is upon us, an inescapable feast of sporting delight set to the sound of samba, clappers and erm, rioting.
Between the on-pitch drama maybe yours is the kind of dad who'd like to recreate just a little bit of the glory for himself with EA Sports' Fifa World Cup video game. Based on and varying little from last year's Fifa 14, the game boasts all the teams and stadia from this summer's event.
Let's face it, with your dad's dodgy knee/back he shouldn't be out playing football anyway.
Buy it on Xbox 360 or PlayStation 3 – £31.99
---
Game of Thrones – Seasons One, Two & Three (DVD & Blu-Ray)
Closer to True Detective than Bottom (sadly) Game of Thrones is a small-scale indie TV drama about family troubles...
I am of course joking, it is in fact an incredibly popular show that lights up the web with water-cooler chatter whenever it's on. It has all the making of a perfect TV show and for the money you would pay for this your dad would certainly be getting a lot of bang for your buck.