Faryal Makhdoom has apologised to fans after uploading a naked picture of her brother-in-law Haroon Khan onto Snapchat. The 25-year-old model and wife of Boxer Amir Khan provoked widespread outrage after she shared the explicit picture amid her ongoing feud with her in-laws.
Taking to the multimedia sharing app once again, American-born Makhdoom posted a series of clips saying that her actions were born out of anger and the need to "justify myself".
She said: "I've been travelling every single day doing a US tour for AK Foundation charity and I was just getting so stressed out reading the comments of people talking about my dressing and things that are not really as important as what I stand for.
"So that kind of made me stressed and angry at the comments that I was getting. I got some much need support and then suddenly so much hate for absolutely no reason.
"Obviously anger took over, not realising it would hurt so many of my followers and the young girls that follow me, I really do apologise." She signed off by insisting "I'm still your same old Faryal."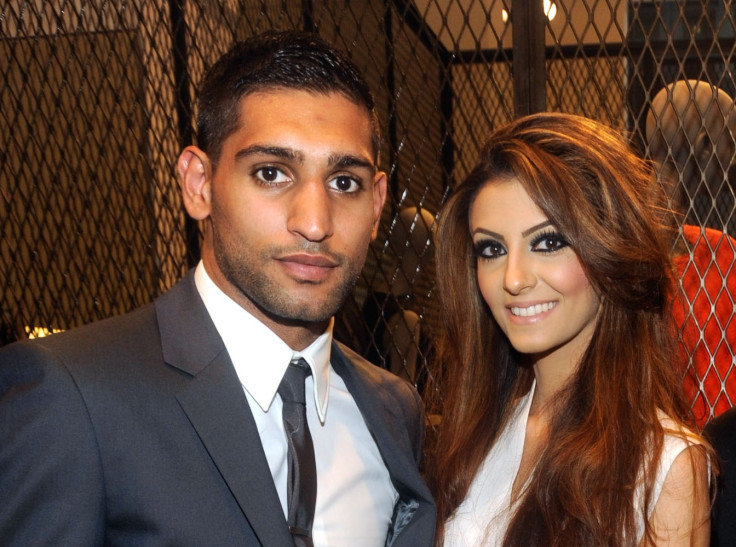 Makhdoom, who married Khan in 2013, made headlines earlier in December when she accused her in-laws of years of mental and physical bullying, claiming that "jealousy" prevented them from fully embracing her as his wife.
Things quickly escalated after Khan's parents hit back in an interview that they had treated Makhdoom "as our own daughter" and that the only thing that irked them was the way she chose to dress. "The allegations of violence are untrue and completely unfounded," Khan's father said.
Her apology came hours after Khan vented his own frustration in a scathing message directed at his warring family members, saying a line had been crossed.
"My parents are my parents and my wife is my wife. Whatever misunderstanding has happened they should keep it private," he wrote on Twitter, adding: "This is getting to the point where they will lose a son & a husband. Childish behaviour. Both parties need to stop this."