Faryal Makhdoom – the wife of Amir Khan who has said the boxer's family have been bullying her – has caused another social media storm by allegedly uploading a naked picture of her brother-in-law Haroon Khan onto Snapchat.
The 25-year-old model – who accused her husband's eldest sister Tabinda of hitting her and throwing a television remote at her – reportedly uploaded the explicit picture of her husband's younger brother onto the social media sharing platform.
The snap, which shows 25-year-old Khan, also a professional boxer, lying naked on what appears to be a sofa or bed, has sparked uproar online.
One Twitter user wrote: "@FaryalxMakhdoom so @harrykingkhan wanted 2 b ryan giggs?" referring to footballer Giggs' affair with his brother's wife, Natasha Giggs.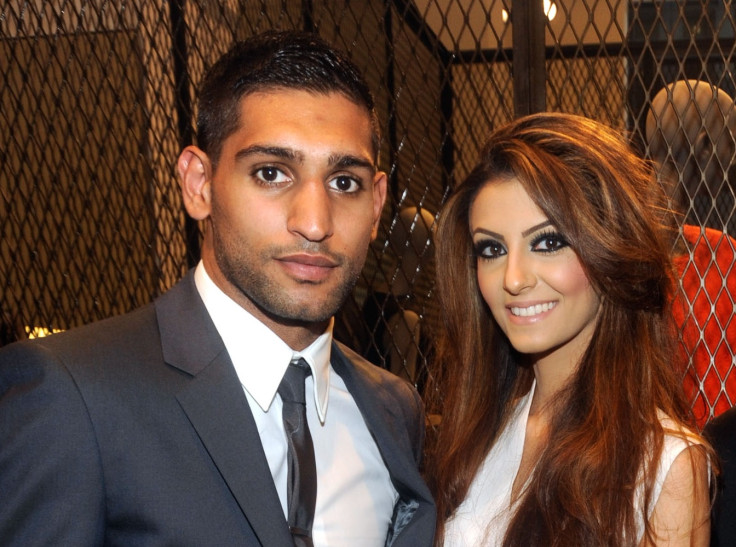 Another person wrote: "Faryal Makhdoom's just ruined Haroon Khan #khan #familyfued," as a third added: "Loooooooool Faryal Makhdoom is a straight savage she just uploaded a pic of @harrykingkhan naked on Snapchat."
Makhdoom Khan uploaded the image after it emerged that her in-laws and husband's family considered her a "bad Muslim" because she exposed her bare skin.
She has said she was subjected to years of mental and physical bullying after moving into the family's Bolton home even when pregnant with her daughter.
Makhdoom told The Sun on Sunday that she had had enough, saying: "I never felt I could do anything right. I was bullied physically and mentally," she told the newspaper. "One day I said, 'Enough of this s***, I'm going to speak up. I've had it for three years and that's enough'."
Family photos were also cropped, she said, to edit out her face and the family disagreed with her "modern" lifestyle.
"Amir didn't know what I was going through," she added. "They said, 'Ok, every morning she has to be up by 8am and make breakfast for the whole family. What a cheap and humiliating thing to suggest. They were basically saying that's all a daughter-in-law is good for."