Mass Protest Against Fascism Spans the World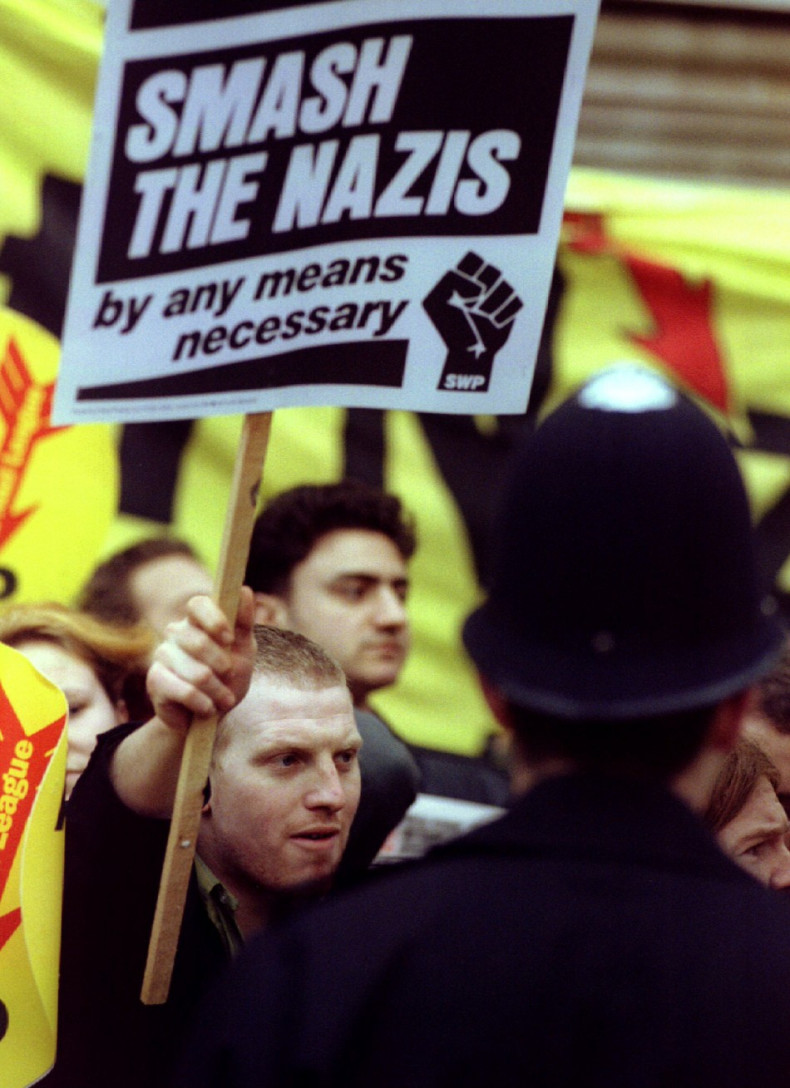 Several thousand people marched through Athens to protest against a number of anti-immigrant attacks in Greece, including the fatal stabbing of a 27-year-old Pakistani immigrant by suspected right-wing extremists.
About 150 members of Greece's Pakistani community and a handful of Greeks gathered outside Athens City Hall to say prayers and pay their respects to Shehzad Luqman, the Pakistani who was killed last week.
His coffin was displayed on the ground while mourners unfurled a banner in Greek and English reading "Punishment to the fascist murderers of Shehzad Luqman."
The international day of action was one of the most coordinated worldwide protest against fascism for decades.
Joining in protests around the globe are demonstrations in London, New York, Sydney and many cities across Europe.
Unite Against Fascism (UAF) has organised a protest outside the Greek embassy in London. UAF is also sending a delegation from Britain to join the march, rally and festival in Athens.
The speakers at the London rally include David Lammy MP, Jeremy Corbyn MP, Tony Benn, Jennifer Moses (National Officer for Equality and Training NASUWT), Daniel Trilling (Author of Bloody Nasty People - The rise of Britain's far right and assistant editor of The New Statesman) and Elizabeth Mantzari (Solidarity with the Greek resistance).
Support for the London demonstration comes from across all communities, with particular endorsement from Greek organisations in Britain and from the Turkish, Pakistani, Bangladeshi and other communities which have a strong presence in both Athens and London.
Solidarity protests supporting Athens have been called in cities around the world this Saturday. These include: Dublin, Derry, Cork, Barcelona, Ossona (Milan), La Garriga (Barcelona), Bilbao, Lyon, Copenhagen, Vienna, Warsaw, Moscow, Chicago, New York, Montreal, Toronto, Sydney, Canberra, Ljubljana, and Edinburgh.
Joint secretary of Unite Against Fascism, Sabby Dhalu, says: "Racism and fascism are on the rise across Europe, especially in this climate of economic hardship and crisis. The threat is nowhere greater than in Greece. But we are not immune here in Britain, where we still have two fascist MEPs and various unscrupulous forces are adding to a climate of intolerance and xenophobia.
"UAF is proud to be calling this protest on Saturday, drawing in a coalition of many others who oppose the threat of fascism. It will send a message to friends in Greece that we are on their side and will not stand idly by as open fascists rear their heads. It is also a stepping stone in our campaign in Britain to drive back racism, to ensure that thugs like the EDL [English Defence League] are not allowed to terrorise multiracial areas, to force out Nick Griffin and Andrew Brons (elected for the far-right BNP four years ago) at the European elections in 2014, and to contribute to creating a public climate in which racism and xenophobia are marginalised."
Groups such as the EDL and Casuals United have made plans to counter the demo in London, and will turn up in opposition, to show solidarity with the Golden Dawn party of Greece.
Historically, the Golden Dawn party was viewed as a fringe far-right group. However, in the last elections of June 2012, Golden Dawn received 7 percent of the popular vote and gained 18 seats in parliament. It's believed their strength is growing and many thousands of disaffected Greeks are drawn to their rallies.
The Greek political right for the past decade has been a three-headed race that consisted of Nea Democratia, Greece's major centre-right political party, LAOS, an extreme right party and Golden Dawn.