Ukrainian officials have declared millions of dollars in hard cash, absurd mansions and tracts of land, fleets of luxury cars and vast collections of expensive Rolex watches to an online database. The declarations – which also include a $250,000 ticket to space on Virgin Airlines – have provoked outrage in the war-torn and corruption wracked country.
Prime Minister Vladimir Groysman who has served as a lowly paid public official for the past 14 years, has declared that he and his wife possess $1.8m in cash. President Petro Poroshenko, a billionaire businessman who earned his fortune selling chocolate, revealed that he owns 100 companies and earned $2.5m in 2015.
Reuters discovered that two brothers in the President's political party, Bohdan and Yaroslav Dubnevych, show holdings of over $26m in cash alone. The owner of the Virgin ticket to space was none other than Dnipro Mayor Boris Filatov.
Under an initiative that was supposed to build trust between Ukrainian citizens and their political leaders, 50,000 Ukrainian public officials were forced to upload the entirety of their assets and income to an online database. They had until Sunday to do so, and many including the President Petro Poroshenko, took until the very last moment.
But instead of building trust, the revelations have sparked disgust amongst Ukrainians. One Ukrainian journalist, Elena Tribushnaya, wrote that the revelations are humiliating for a population which hoped for change, and are on par with the 2014 discovery of ousted President Yanukovych's absurd mansion at Mezhyhirya.
In a country where the minimum monthly salary is a paltry $56USD, the average monthly salary is just $184, and public officials routinely earn less than $500 monthly, the underlying issue and assumption is that all these assets are the result of massive corruption. The country currently ranks 130th out of 167 countries in Transparency International's worldwide corruption index.
What comes of all these declarations remains to be seen, but as shocking as it is, it's the beginning step of progress. Now the major concern is how the country's new anti corruption institutions, namely the National Agency for Prevention of Corruption and the National Anti Corruption Bureau, will scrutinise these declarations.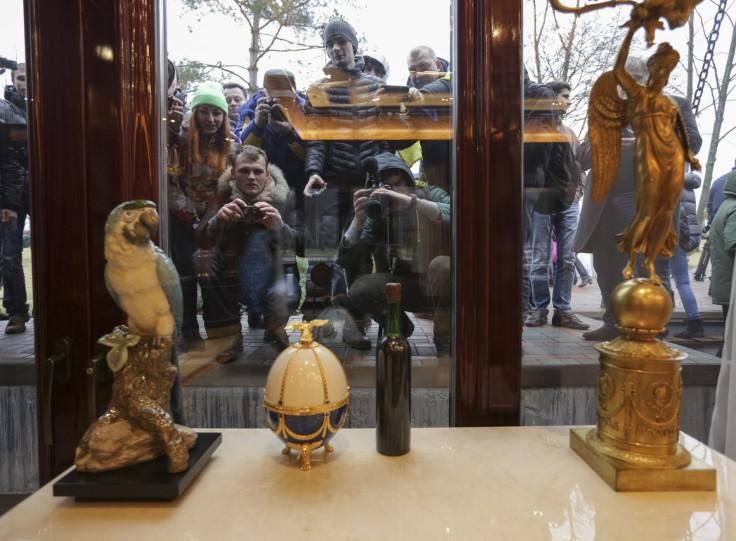 One Ukrainian analyst based in Kyiv, who asked to remain anonymous, said that it'll be hard to prosecute anyone because there is limited precedent when it comes to convictions for illicit enrichment in Ukraine, so the legal repercussions will be quite modest for now. However, some officials with the most obnoxious discrepancies may fall prey, at least politically because the mainstream media have started to take interest in the issue.
Most importantly, this has created an opportunity for progressive and reformist parties to earn more support amongst the electorate. For example, the Samopomich party, whose MPs seem to hold the most modest assets and supported the roll-out of the e-declaration system, may still claim to be representatives of the middle class, whereas other populists have lost this ability now that their riches are out for all to see.
Some Ukrainians were quick to take to the internet to mock their political leaders. One website, designed to be an online calculator sprung up on Monday morning. The site says it helps deputies, judges, prosecutors and other officials find the best way to store all of their declared cash. It also sarcastically says that when salary minimums increase in January 2017 (from $56 to $125) ordinary people can begin using it too.
One of the unstated implications of public officials holding all this cash, especially in USD and Euros, is that they don't trust their own currency or their banking system. If they'd rather hold US dollars under their mattress rather than hold Hryvnia's in a Ukrainian bank then how can they expect others to be confident about the system That discovery itself is sure to lead to backlash in the country.
As painful as this display of affluence has been, Ukraine is sure to face more of them as it continues along on the long road of reforms inspired by the revolution. The good news for Ukrainians is that the economy is finally growing after two years of recession, albeit slower than expected, and the IMF expects it to continue to grow by 2.5% in 2017. The monetary fund also recently dispersed another $1bn tranche of a $17.5bn loan program after the country met reform targets. The declarations were one of the criteria Ukraine needed to meet to unlock the loans.
---
Christian Borys is a freelance journalist based in Kiev
---