The FBI and Department of Justice in the US have seized three websites acused of distributing pirated Android apps and games, shutting the sites down and warning users about copyright infringement penalties.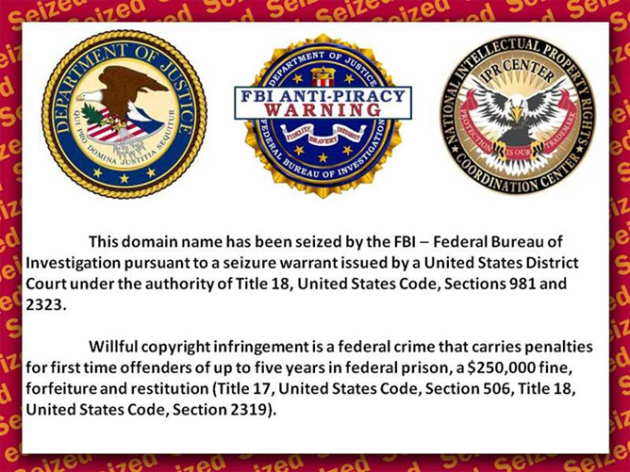 Applanet.net, SnappzMarket.com and AppBucket.net have all been taken offline, and instead show nothing more than an FBI anti-piracy warning.
The warning states: "This domain name has been seized by the FBI - Federal Bureau of Investigation pursuant to a seizure warrant issued by a United States District Court...Willful copyright infringement is a federal crime that carries penalties for first time offenders of up to five years in federal prison, a $250,000 fine, forfeiture and restitution."
Applanet was the most popular of the three sites and was advertising a database of over 15,000 Android apps; the site has more than 88,000 people on its Facebook page and nearly 24,000 Twitter followers.
The move to shut down these app marketplaces is the first of its kind and it was revealed that most servers used to host the alleged pirated applications were located outside of the US, and international authorities are involved in seizing evidence from the servers.
During the operation, FBI agents downloaded thousands of applications from the three websites, which are suspected of distributing copies of apps without the permission of the software developers.
Another part of the operation saw nine search warrants executed in six different districts across the on 21 August.
Assistant Lanny A. Breuer of the Justice Department's Criminal Division said in a statement: "Software apps have become an increasingly essential part of our nation's economy and creative culture, and the criminal division is committed to working with our law enforcement partners to protect the creators of these apps and other forms of intellectual property from those who seek to steal it."