FC Barcelona in Crisis: Sandro Rossell Resigns Presidency After Neymar 'Tax Problems'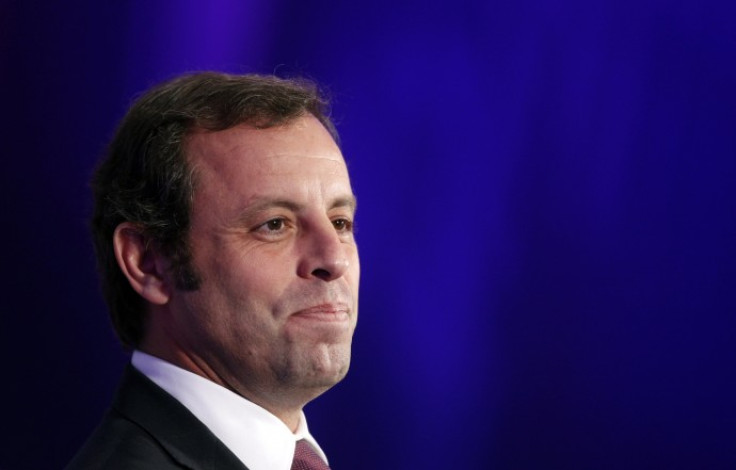 Barcelona president Sandro Rosell has resigned from his post amid speculation about tax problems in the deal which last summer saw Neymar move from Brazilian side Santos to Nou Camp.
Spanish newspaper El Mundo reported recently that the cost of the Brazilian's transfer was up to €60m higher than the original €57m figure given by Barcelona.
Rosell claimed that confidentiality clauses in the player's contract did not allow him to reveal the details of the deal, but it is understood that Barcelona paid Santos only €17m, while the other €40m was paid to a company owned by Neymar and his father.
Barcelona club member Jordi Cases accused Rosell of misappropriation of funds and he extended his complaint to a court which is now going to prosecute Rosell.
According to Spanish newspaper Marca, Neymar's deal could be valued at €152.2m if the judge considers that the payment made to Neymar's father is a hidden payment to increase the player's salary in order to avoid tax obligations.
In that case, Marca reports that this money will be subject to 56% income tax and the club would have to pay €61.6m more than the original figure given by Barcelona.
Nevertheless, in a press conference Rosell claimed that the real reason for his decision has been public pressure, and the threats made to his family over recent months. He also insisted that Neymar cost €57m, as previously stated.
"For some time my family and myself have suffered threats and attacks in silence. These threats and attacks have made me wonder if being president means having to jeopardise my family" Rosell said.
"In recent days an unfair and reckless accusation of misappropriation has resulted in a lawsuit against me in the Audiencia Nacional. From the beginning I have said that the signing of Neymar Junior has been correct and his signing has caused despair and envy in some of our adversaries.
"The right of the club members to be informed needs to be compatible with the defence of the club and confidentiality of certain matters and facts. This confidentiality is essential in the world of football because otherwise the Club could be damaged.
"I don't want unfair attacks to negatively affect the management or the image of the club. This is why I think my time here has come to an end," Rosell concluded.
First vice president Josep Maria Bartomeu has assumed the presidency for the rest of the term, which ends in 2016. But reports in Spain suggests that the crisis is not over and "the Neymar case" will continue.
© Copyright IBTimes 2023. All rights reserved.