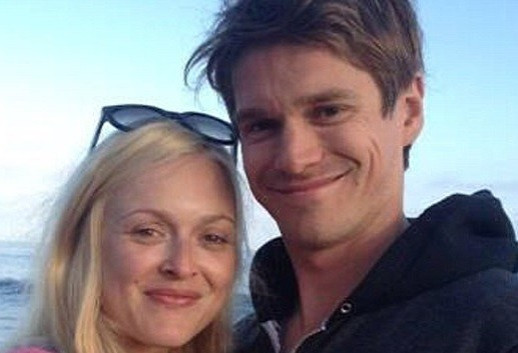 Radio 1 presenter Fearne Cotton is preparing to walk down the aisle with boyfriend Jesse Wood.
The 32-year-old star announced her engagement to the 37-year-old guitarist Wood on Twitter.
"I'm over the moon to tell you that on Sunday Jesse proposed and I happened to say Yes. ❤," she told her 4.8 million followers.
The couple's decision to get married comes eight months after the birth of their son Rex Rayne.
Fellows DJ Chris Evans said: "@Fearnecotton Oi ! Bloody brilliant. Xxx."
Wood's half-sister Leah Wood also tweeted: "@Fearnecotton well we have a COTTONWOOD in the family!! Welcome we are all thrilled!!"
Popstar Jessie J said: "Congrats Babe!"
The Celebrity Juice presenter began dating Wood, the son of Rolling Stones legend Ronnie Wood in 2011, just two months after she split from her fiancé, Jesse Jenkins.
In September, Cotton hinted that they would soon be wedding bells after finally finding her ideal partner in wood.
"I'd love to get married and I'm sure Jesse would too, but we don't have any plans yet," she told Cosmopolitan magazine.
"We're so hectic with a baby and two other kids [Jesse's two children Arthur, 11, and Lola, seven], and we're both working. I think it's important to feel like a family unit though."