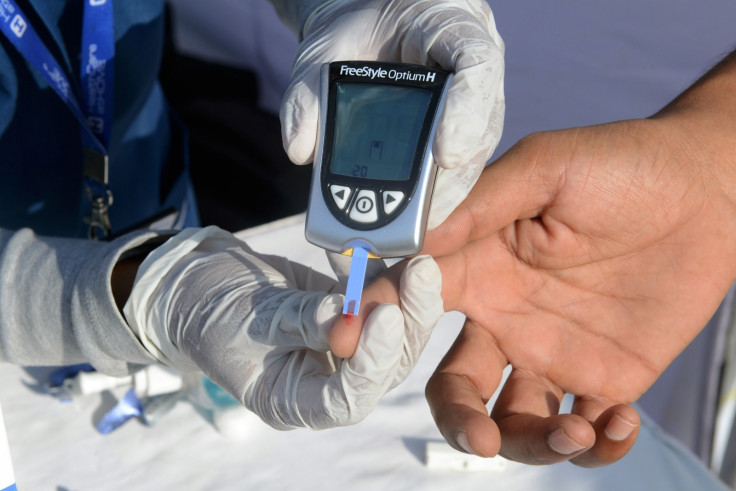 People who have diabetes have been warned to stop using a certain type of glucose test strip as a manufacturing fault could mean they are giving giving incorrectly low blood glucose results.
The Medicines & Healthcare products Regulatory Agency have warned that TRUEresult, TRUEresult twist, and TRUEtrack test strips may be giving faulty results due to a packing issue from their manufacture, Nipro Diagnoisotcs.
Some tests strips in certain lots were not sealed properly, which could affect how they measure blood glucose levels, meaning some diabetics could have undetected high blood glucose.
John Wilkinson, Medical Device Alert's Director of Medical Devices, said: "It's important that you check your test strips. Stop using them if they are in the affected lots and, if necessary, seek alternatives as soon as possible. You can contact the manufacturer on 0800 08 588 08 to return affected strips.
"If you have any questions about your blood glucose readings you should speak with your diabetes care team. We continue to encourage people to report any issues involving medical devices to MHRA via our Yellow Card Scheme.
Simon O'Neill, director of Health Intelligence at Diabetes UK said: "Ensuring the correct level of blood sugar is vitally important in the management of diabetes. We welcome this action taken by MHRA to ensure people can be sure of correctly testing their blood glucose. People using these test strips should return them to the manufacturer.
"If they have any concerns about their blood sugar levels, they should talk to their diabetes care team.
People are being asked to check if they use affected blood glucose test strips with the lot numbers below.
| Product name | Item number | Lot number | Exp. Date |
| --- | --- | --- | --- |
| TRUEresult PQQ | E3I24 81 OTC | PS2190IGB | 31 Dec 17 |
| TRUEresult PQQ | E3I24 81 OTC | PS2319IGB | 18 May 18 |
| TRUEresult PQQ | E3I24 81 OTC | PS2322IGB | 19 May 18 |
| TRUEresult PQQ | E3I24 81 | PS2190IGB | 31 Dec 17 |
| TRUEresult PQQ | E3I24 81 | PS2319IGB | 18 May 18 |
| TRUEresult PQQ | E3I24 81 | PS2322IGB | 19 May 18 |
| TRUEresult PQQ | E3I24 81 | PS2407IGB | 16 Jul 18 |
| TRUEtrack | A3I24 81 | RS4645IGB | 30 Sep 17 |
| TRUEresult PQQ | E4I24 81 | KS1228 | 31 Mar 18 |
| TRUEresult PQQ | E4I24 81 | KS1229 | 31 Mar 18 |
| TRUEresult PQQ | E4I24 81 | KS1230 | 31 Mar 18 |
| TRUEresult PQQ | E4I24 81 | KS1241 | 31 Mar 18 |