A fire in the Baghdad district of Yarmouk has killed 11 newborn babies after the blaze tore through a hospital, gutting its neo-natal unit within a maternity ward. In the wake of the tragedy fathers scoured the burnt out building looking for any sign of their missing children, the Associated Press reported.
Relatives of those who had perished gathered outside the hospital blaming officials for the incident.
A spokesman for the Iraqi Ministry of Health has said intitial investigations indicated an electrical fault was to blame.
According to local media 29 female patients were rescued from the fire, along with seven babies. They were transferred from the maternity ward to another hospital.
One father, 30-year-old construction worker Hussein Omar, said he had lost twins in the fire. His son and daughter were born just last week. He had looked for the newborns across Baghdad after he was told they had been moved to another hospital.
When he couldn't find them he was told to look in the morgue. "When I got there I only found charred pieces of flesh. I want my baby boy and girl back. The government must give them back to me," he was quoted as saying.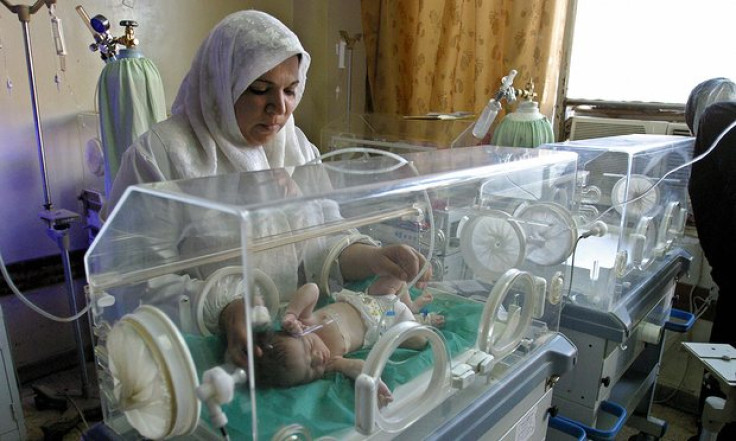 Another concerned family member Eshrak Ahmed Jaasar, 41, was looking for her four-day-old nephew. "I came early this morning to see my nephew and his mother, but they told me about the fire," she said. "My nephew is still missing and his mother was moved to another hospital ward."
In Baghdad, which has been plagued by relentless violence since the US invasion of Iraq in 2003 and now faces sectarian conflict stoked by the spectre of Islamic State, people are bitter about the fire.
"We pay the hospital employees thousands of Iraqi dinars to allow us in to get our loved ones basic food and milk, which they cannot provide. It's a corrupt government that doesn't care about its citizens and lets this happen," Jaasar was quoted as saying.