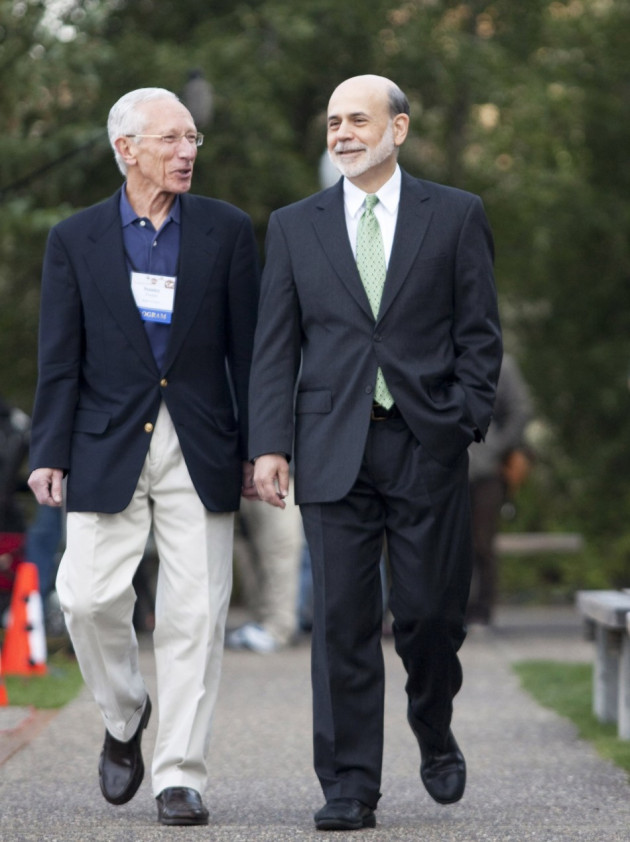 Speaking at the annual Jackson Hole Economic Policy Symposium, US Federal Reserve Chairman Ben Bernanke opened the door for a third round of quantitative easing to boost the US economy, but did not commit himself to a firm course of action.
He said that the Fed had to consider the positive and negative impact of further financial stimulus and implied that a new round of bond purchases was an option.
"The costs of nontraditional policies, when considered carefully, appear manageable, implying that we should not rule out the further use of such policies if economic conditions warrant," he said.
"Taking due account of the uncertainties and limits of its policy tools, the Federal Reserve will provide additional policy accommodation as needed to promote a stronger economic recovery and sustained improvement in labour market conditions in a context of price stability."
Bernanke also voiced his concern over unemployment, which has not improved since January, and stated that unless the economy picks up unemployment rates would not come down.
"The stagnation of the labour market in particular is a grave concern not only because of the enormous suffering and waste of human talent it entails, but also because persistently high levels of unemployment will wreak structural damage on our economy that could last for many years," he said.
His emphasis on job markets makes crucial the upcoming report on employment growth for the month of August. Hiring had risen in July but the unemployment rate had gone up by 8.3 percent.
The markets rose temporarily in the US and the dollar weakened on speculations that Bernanke's speech had set the stage for another round of quantitative easing.
"The door is wide open to the Fed contemplating additional action," Josh Feinman, a former Fed senior economist, told Bloomberg.
"It reaffirms other messages sent by the Fed that additional action is still very much on the table. By the end of the year we'll probably get both rate guidance extension and more asset purchases."
Analysts will be closely watching the Fed's next meeting on 12 and 13 September, while debate continues as to whether further stimulus can guarantee economic recovery.