Roger Federer has reiterated that his main focus for the 2017 season continues to be on fitness and being healthy rather than chasing further titles.
The Swiss ace admitted that he is delighted with his season thus far having won five titles, including two Grand Slams – the Australian Open and Wimbledon – but is hoping to wrap up his season with at least one more title.
Federer is currently preparing for the Shanghai Masters, after which he is expected to play the Basel Open and the ATP Finals in London. The only uncertainty remains on his participation at the Paris Masters.
The 36-year-old has chosen his schedule carefully this season following his struggles with injury last season and ensured that he focused his attention on the major tournaments.
Federer is currently at 93 ATP titles and is just one shy of overtaking Ivan Lendl to go up to second in the list behind all-time record holder Jimmy Connors, who has 109 titles.
Federer admits that reaching the milestone of 100 ATP titles is inviting but made it clear that it is not something that occupies his thought process on a daily basis. He is more focused on remaining healthy and finishing the season strongly to help carry the momentum into 2018.
"I couldn't be happier with this season to be quite honest," Federer said ahead of the Shanghai Masters, as quoted on Sky Sports. "I'm just happy being here now and it would be nice to pick up another title and get in training and start again the next year and get more chances then."
"To win tournaments is not an easy thing to do. I came to realise that obviously last year. I'm playing only the big tournaments now, so you need to really be in tip-top shape and ready to go and it's just not so simple.
"I'm not that far away [from 100 titles] it seems, but there is no point to really to think about it on a daily basis. This is something that is either going to happen or not going to happen. I'm happy I'm here, and I'm happy that I'm healthy," the 19-time Grand Slam winner explained.
Federer also spoke about long-time rival Rafael Nadal, who stood toe-to-toe with the Swiss world number two during the course of the 2017 season, but has now gone ahead and is favourite to hold on to his number one ranking achieved on 21 August.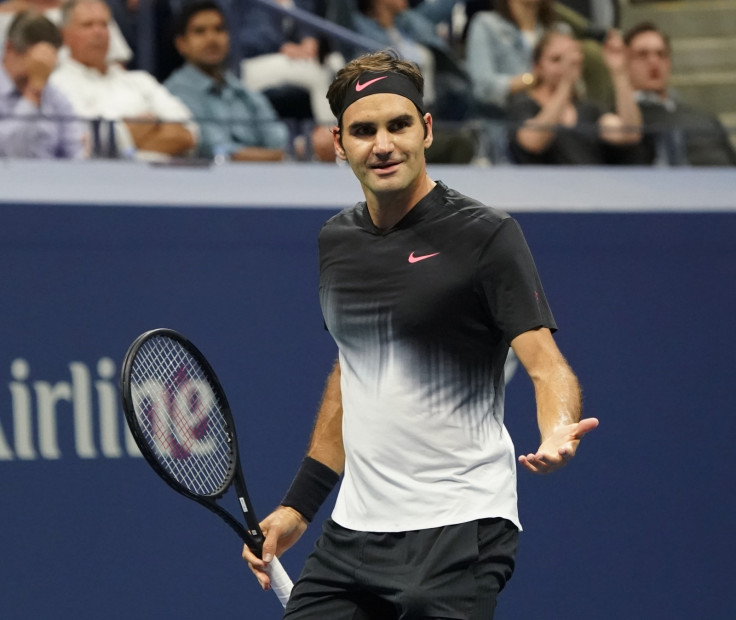 Nadal and Federer were ranked number eight and 17, respectively, at the start of the year, but have climbed up the rankings and are the two best players this season. The former has played more events than the latter, and with his win at the China Open on Sunday (8 October), he is now 2360 points ahead of Federer in their race for the year-end number one ranking.
"It's nice to see him keeping going. This [the China Open] is a really big win for him. So, for him to go to Beijing and win it right away, I expected him to pull out, to be honest," Federer said while talking about Nadal, who has played the entire season with minimum breaks.
"Why not? There is no reason for him to push it too hard, but that's Rafa."