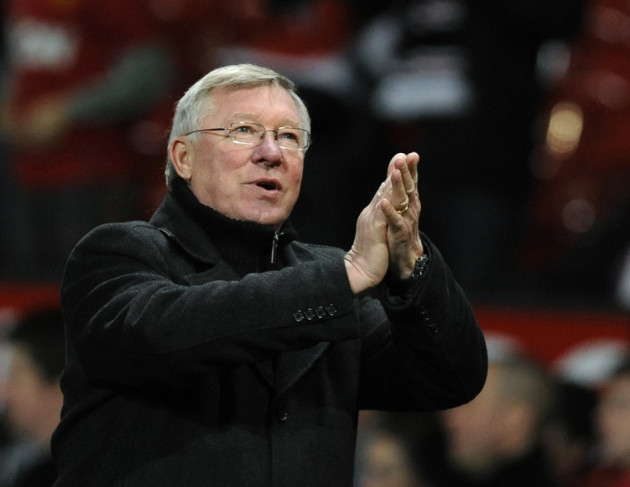 Sir Alex Ferguson has said he will resist the temptation to sign any new players in January, despite Manchester United's extensive injury list and recent Champions League exit.
Ferguson has previously said it is difficult to find value for money in the winter transfer window and his stance is unlikely to have changed following United's failure to advance in Europe.
The Scot had been linked with a move for an additional central defender after Nemanja Vidic was ruled out for the rest of the season with damaged ligaments in his right knee.
The Manchester United manager signed Vidic in the January following United's last Champions League group stage exit but Ferguson cautioned such an approach was doubtful in the New Year.
"It's not easy to get players in January," Ferguson said.
"I am not quite sure if you went for a player if he could play in the Europa League. There is criteria there in the sense of playing in the Champions League and whether they could play in the Europa League.
"There are a lot of issues but there is nothing in my mind at the moment."
Ferguson will have been reassured by the news that Manchester United midfielder Tom Cleverley could resume light training next week as he continues his recovery from an ankle injury.
Cleverley is not expected back until after the New Year but his return will be a major boost to Ferguson as he copes with dropping out of Europe's premier competition.
The Manchester United manager has come under sustained criticism in the aftermath of demotion to the Europa League, with former captain Roy Keane the most vocal.
The former Republic of Ireland international suggested United's young guns were the root cause of their Champions League exit.
He told ITV viewers: "I'd be getting hold of some of those lads and saying 'You better buck your ideas up.'"
However, Ferguson moved to stave off the negative press United's exit has wrought, saying the coming weeks would be a storm his side would have to weather in silence.
"No one relishes seeing criticism of themselves," Ferguson added. But I've said it time and time again, you only need to lose two games here and the hounds are out.
"It [the criticism] is something I don't really follow to be honest. I know the work we're doing here is the right work. The players we have here are the right players.
"We always want to be better, we want to be perfect, but you never can be perfect. Perseverance is necessary to try and achieve it and that's what this club is good at."