Amidst the chaos of Friday's abortive military coup attempt in Turkey, one name was constantly dropped by the embattled government – that of Fethullah Gülen. Speaking to the media from a secure location on a grainy mobile phone video call, President Recep Tayyip Erdogan blamed an international conspiracy of Gülenists for leading the coup in secret. But who is this reclusive, exiled cleric?
Fethullah Gülen is a moderate Sunni imam who has lived in self-imposed exile in the US state of Pennsylvania since 1999, though he maintains a considerable amount of influence in his homeland, in which he runs a movement committed to preserving the secular government enshrined in the modern Turkish constitution.
This movement, known colloquially as the Gülen movement or Hizmet (meaning "service"), has strenuously denied it had any part in the failed coup of 15 July. In a statement, it said: "Events on the ground are moving quickly and it would be irresponsible for us to speculate on them. We remain concerned about the safety and security of Turkish citizens and those in Turkey right now."
Gülen, who is 75, himself ascribes to the Hanafi subdivision of Sunni Islam, one of the four largest schools. He's viewed as a liberal, confirming that he believes in science, multi-party democracy and interfaith dialogue with Christians and Jews, having had dialogue both with the Vatican various Jewish organisations. He's an influential figure in the Turkish debate on secularism and modern Islam. To some, he's an important figure in the liberalisation of the religion.
Previously an ally of Erdogan's, relations soured catastrophically in 2013 after major corruption investigations uncovered serious malpractice from bureaucrats, ministers, mayors, and family members linked to his ruling AKP party. The president blamed the whole affair on Gülen's influence, and subsequently moved to seize the popular Hizmat-owned newspaper Zaman and several other businesses with ties to the movement, while Gülenists were purged from the police, army and media.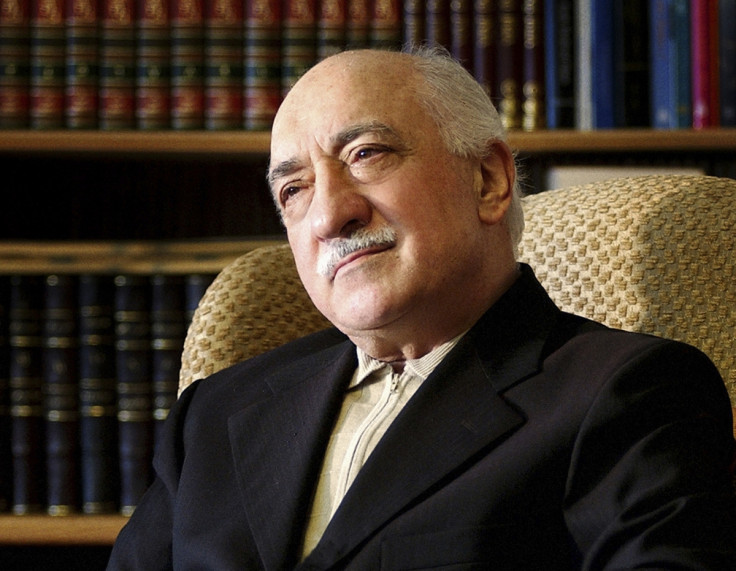 The cleric is now on Turkey's list of most-wanted terrorists, while AKP officials have taken to suggesting he leads something they call the Gülenist Terror Organisation (FETO). The country is demanding his extradition from the US, though, significantly, neither Gülen nor his followers have yet been charged with terrorist activity.
The Hizmet movement is run informally, but its moderate blend of Islam serves as the philosophical underpinning for an international network of think-tanks, private schools and publications. It's wealthy, with stakes in media organisations, finance and for-profit health clinics, and has a presence in more than 160 countries. Some estimates suggest as many as 10% of Turks are Hizmet supporters.