Fiat Chrysler recalls 8,000 Jeeps amid hacking fears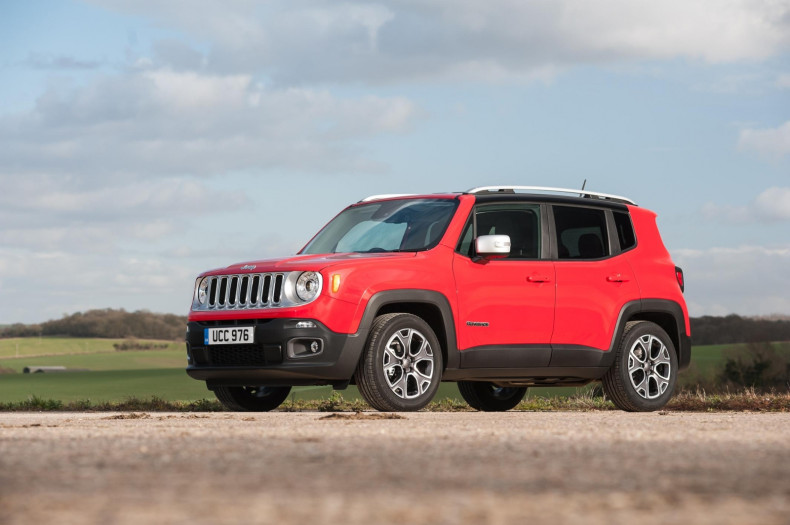 Car maker Fiat Chrysler has recalled a further 8,000 vehicles amid fears they are susceptible to a widely reported bug where hackers could tap into the car's computer system and wrestle control from the driver. The recall is of the new Jeep Renegade SUV, and specifically those ordered with 6.5in touchscreens in the dashboard.
The flaw originally came to light when it was demonstrated by security researchers who took control of a Jeep Cherokee while it was being driven by a journalist on a public road. Chrysler, who was warned about the vulnerability before it was made public, recalled 1.4 million vehicles for a software update.
This time around, the recall is much smaller, at just 7,810, and Chrysler claims half of these are still at dealerships and have not yet been sold to the public. In cases where the vehicle has already been sold, customers can either book an appointment with their local dealership now, or download a software update from Chrysler's website and install it themselves with a USB stick.
Despite Fiat Chrysler's prompt handling of the situation, this is yet another instance of connected and semi-autonomous vehicles becoming the subject of software hacks, of which several have already taken place in 2015 alone.
Chrysler says the second recall is for vehicles which have different hardware to those affected in the first recall. The company says the second recall is "designed to protect connected vehicles from remote manipulation", and stresses that a fix for the previous vulnerability has now been issued. It added: "The company is unaware of any injuries related to software exploitation, nor is it aware of any related complaints, warranty claims or accidents - independent of the media demonstration."
Unlike the first hack, which researchers claimed could be carried out without physical access to the target vehicle, Fiat Chrysler says the second glitch is more difficult to exploit. "The software manipulation addressed by this recall required unique and extensive technical knowledge, prolonged physical access to a subject vehicle and extended periods of time to write code."