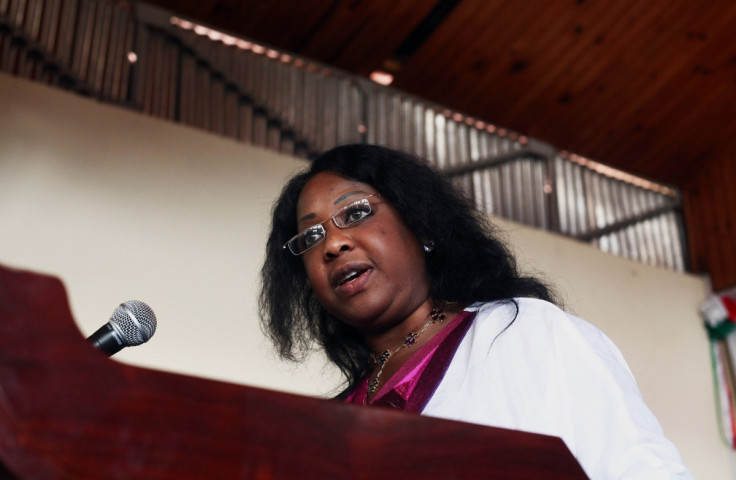 Fifa has appointed Fatma Samoura as its first female secretary general. The Senegalese United Nations official, has no previous sporting experience, but the football governing body's new president Gianni Infantino said she would bring a "fresh wind" to the organisation.
"It is essential for Fifa to incorporate fresh perspectives – from outside the traditional pool of football executives – as we continue to restore and rebuild our organisation," he told delegates at FIFA's congress in Mexico City. "No one exemplifies what we need more than Fatma does, and we are thrilled that she has joined our team."
He added that she was "used to managing big organisations, big budgets, human resources, finance".
"She will bring a fresh wind to Fifa," he said. "Somebody from outside not somebody from inside, not somebody from the past. Somebody new, somebody who can help us do the right thing in the future."
Since starting her UN career as a senior logistics officer with the World Food Programme, Samoura has served as country representative or director in six countries: Republic of Djibouti, Cameroon, Chad, Guinea, Madagascar and Nigeria. She speaks French (her mother tongue), English, Spanish and Italian.
"Today is a wonderful day for me, and I am honoured to take on the role of Fifa's Secretary General," She said. "I believe this role is a perfect fit for my skills and experience – strategic, high impact team building in international settings – which I will use to help grow the game of football all over the world.
The 54-year-old will replace Jerome Valcke who was banned from football for 12-years by Fifa's ethics committee after being found guilty of a series of offences including using private jets for sightseeing purposes and attempting to facilitate the sale of undervalued TV rights.
The former secretary general was one of a slew of Fifa executives to be banned from the organisation, including his former boss, Sepp Blatter and his heir apparent, Michel Platini – the former president of European football's governing body, UEFA.
While both men were cleared of corruption charges, they were found guilty of a series of other breaches and a dereliction of duty over a 2m Swiss francs (£1.35m) payment to Platini from FIFA in 2011.
Platini and Blatter are understood to have told investigators the money, which is the subject of criminal proceedings in Switzerland, was paid due to an agreement they made orally when Platini worked as Blatter's adviser between 1998 and 2002.
Platini has claimed FIFA did not pay him at the time because of the organisation's "financial situation at the time".
Nonetheless, both men were barred for eight years, although it was later reduced to six for Blatter.