Fifa: Jerome Champagne confirms he will stand in 2016 presidential election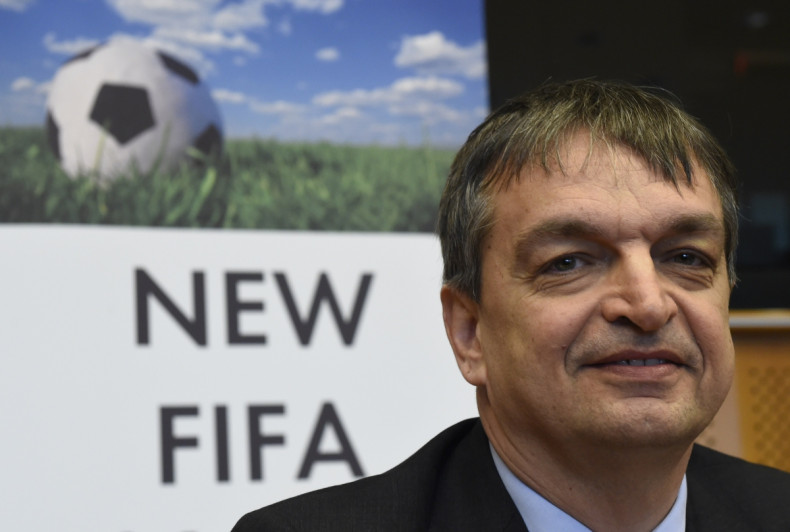 Jerome Champagne will stand for the presidency of Fifa during next year's elections after confirming that he has now submitted the necessary paperwork in his quest to succeed Sepp Blatter. The 57-year-old former French diplomat, who served as deputy secretary general and director of international relations during an 11-year stint at world football's governing body before leaving in 2010, also ran in May but was forced to pull out of the race after failing to secure five written nominations from national associations.
Gaining such support does not appear to have been a problem this time around, however. Champagne told the Associated Press: "I sent my application letter and eight nomination letters to Fifa on Monday night (19 October). It's an exciting mission.
"The difference is all that has happened since May 27. [Voters] want someone who knows how Fifa functions − for the good and for the bad. It's a unique opportunity to restore Fifa and to continue what has been done correctly in 111 years.''
Fifa's next presidential election is currently scheduled to take place on 26 February. Blatter beat rival Prince Ali bin al-Hussein to win a fifth consecutive term earlier this year, yet quickly signalled his intention to stand down following a corruption scandal that engulfed the organisation and led to several arrests. Issa Hayatou is currently the acting president after Blatter, along with Michel Platini and general secretary Jerome Valcke, were each provisionally suspended for a period of 90 days by Fifa's ethics committee.
Current Uefa chief Platini was previously thought to be among the frontrunners to take the job, although questions regarding a £1.35m ($2m, €1.8m) payment from Blatter have cast a significant shadow over his leadership bid. Although both men deny any wrongdoing, audit and compliance committee chairman Domenico Scala recently referred to the situation as a "classic conflict of interest".
Along with Platini and Champagne, Prince Ali will run for the presidency once again in 2016, along with ex-Trinidad and Tobago midfielder David Nakhid and potentially Asian Football Confederation (AFC) president Sheikh Salman bin Ebrahim al-Khalifa. Other candidates are expected to emerge over the coming days.
You can read Champagne's 'Hope for Football' manifesto in full here.