Fifa Women's World Cup: Google scores a winner with a Doodle for Canada 2015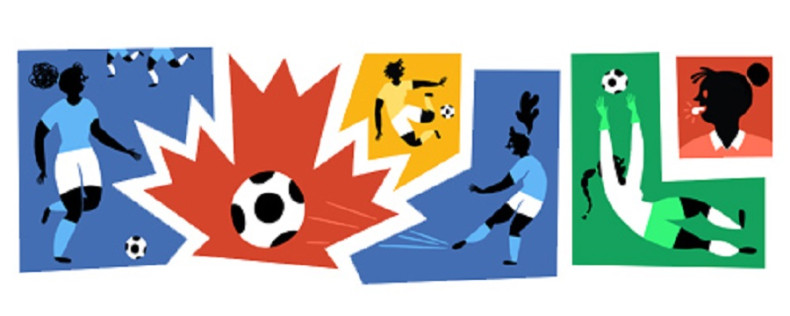 The start of the Fifa Women's World Cup on 6 June in Canada will come as a welkcome break and diversion from all the gloom and doom that has been surrounding the world footballing body of late.
So what is the Women's World Cup?
The championship has been awarded every four years since the 1991 inaugural contest in China, where the US beat Norway 2-1.
However, there were unofficial tournaments from 1970 in Italy, the Coppa del Mondo, which was followed in 1971 by the Mundial in Mexico. There was also a series of Mundialito tournaments throughout the 1980s in Italy, and Fifa's Women's Invitation Tournament in China in 1988.
Japan are the current holders of the Women's World Cup, after they beat the US 3-1 on penalties following a 2-2 draw after extra time in the 2011 tournament in Germany.
The tournament is probably best known for Brandi Chastain's famous penalty-scoring celebration at the Rose Bowl in Los Angeles in 1999, when the US beat China 5-4 on penalties after a 0-0 draw.
Some Women's World Cup Facts and Figures:
In 1991, only 12 teams took part. In 1999, this expanded to 16, and this year it will be the first time 24 nations will compete
China beat Norway 4-0 in the first-ever Women's World Cup match, in Guangzhou, China in 1991
USA v China 1999, in the LA Rose Bowl Stadium was watched by 90,185 spectators
The USA has scored the most goals - 98
More than 62m people watched the last WWC final , Japan v USA, 2011, in 181 countries
During the 2011 final there was a record 7,196 tweets per second. That's more than for William and Kate's wedding
In 1991 there was no sponsor or prize money and games lasted 80 minutes. Now the prize money is $13.6m (£8.9m) - but that's still only about 3% of what the men earned in Brazil 2014
And, no, England won't win