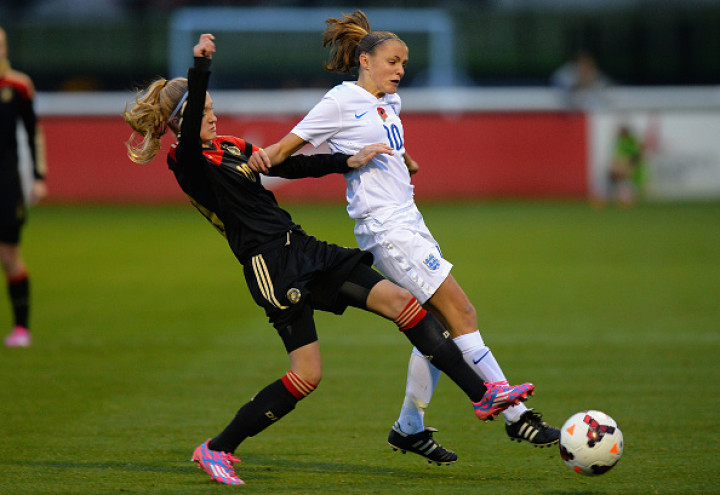 A Football Association officer has been sacked after he told a female colleague "a woman's place is in the kitchen and not on a football field".
The FA dismissed Northumberland County FA official John Cummings at an appeal hearing after the a panel found he had used discriminatory language towards referee development officer Lucy May at a football workshop event in March.
At the event, May claimed Cummings laughed at her when she said she could referee a local league game.

"It's nothing against you personally but all the time I'm alive, a woman will never referee on my league," an FA report found he said.
He then claimed May would not be able to handle the responsibility and told her "a woman's place is in the kitchen and not on a football field".
According to an FA investigation, May claimed Cummings spoke the words "without any kind of
humour in his voice and [that he] appeared to be completely serious".
May also said Cummings made disparaging remarks including: "I can't believe you're using one of my referees on a women's game, it's not even real football."
Cummings told the FA he had said the comments as a joke, but in what the FA described as a "worrying admission", he admitted to the association: "I mean a woman's place is in the home and everything, so what difference does it make saying it in front of all her colleagues? She should obviously realise it's a joke."
Cummings was charged by the FA with misconduct for using abusive and/or insulting words towards May and that it was an 'aggravated breach' because it was a reference to gender.
He was suspended from all football activity for four months with immediate effect, fined £250 and ordered to attend an education course prior to the completion of the suspension.
At a Independent Regulatory Commission hearing today, Cummings' ban was upheld and he was also made to pay £1,500 towards the costs of the Appeal Board.