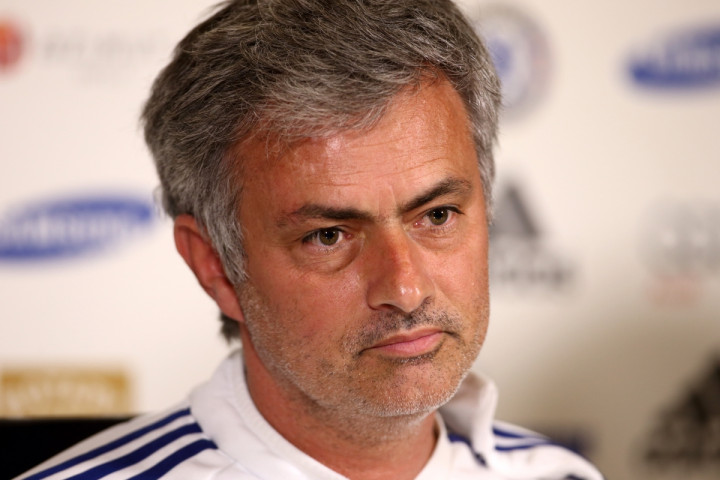 Chelsea boss Jose Mourinho has questioned Alejandro Sabella's managerial decisions during the World Cup final - claiming it would be unfair to blame Lionel Messi for the Argentinian defeat.
The Argentina star won the player of the tournament award but fluffed two good chances to lead his side to glory before Mario Gotze's extra time volley gave a unified Germany its first World Cup trophy.
However, Mourinho believes the Barcelona star should not be made scapegoat, but Sabella, who decided to bench Lavezzi in the second-half.
"I think in the first-half, he (Messi) had fantastic options. I would like to know why Lavezzi stayed in the dressing room at half-time,' Mourinho told Yahoo Sports.
"Argentina had been playing with two lines of four, with Enzo Perez closing Phillipp Lahm and Lavezzi doing the same on the other side. Because they were so compact Messi could walk while defending and then when he got the ball he had the energy to make the difference."
'When Sabella brought Aguero on for Lavezzi, Argentina changed from a 4-4-2 to a 4-3-3 and they lost a lot of balance. Messi had to run much more after Lavezzi went off.
"The team lost balance and especially energy - energy that they needed in extra-time."
And even though Mourinho recently claimed Messi doesn't deserve to be considered the best player of all times he hails his performance in Brazil.
"It's easy to respect him when he has won but when he has lost, it's not so easy. He is still a historical player. He does not need to be world champion to be a historical player, especially in this last decade."
"For me Pele is Pele and Maradona is Maradona. It's not for me to compare players from different generations. Maybe because he is from the same generation as when I was born - for me Maradona is Maradona."