In a spectacular synchronised show around the world, the FIFA World Cup Qatar 2022 logo has been unveiled. The logo was projected and displayed in 24 iconic locations around the world.
The emblem has curves which represent sand dunes, since the tournament will be held in Qatar. Floral and geometric patterns on the logo resembles the number eight or the infinite symbol. According to FIFA, the emblem symbolises the eight stadiums where the matches will take place as well as the interconnection of the world. The design also integrates a tradition Arab shawl which is worn during winters, which is symbolic since this will be the first World Cup to be held in the winter.
The thoughtfully designed emblem was projected onto the Burj Doha, Katara Cultural Village Amphitheatre, Ministry of Interior, Souq Waqif and Msheireb, and Al Zubarah Fort in Qatar.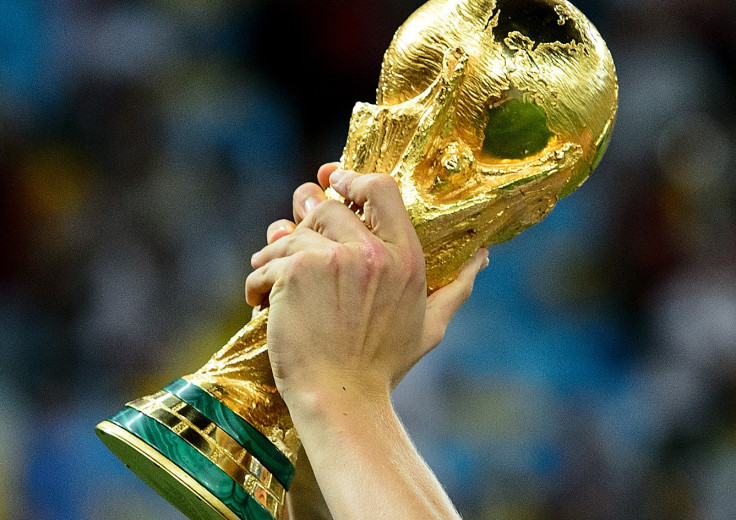 From around the world, Al Jazeera shared pictures of the logo being unveiled in Moscow (Russia), Rabat (Morocco), Bagdad (Afghanistan), Madrid (Spain), Paris (France), Beirut (Lebanon), New York (USA), Milan (Italy), and Kuwait City (Kuwait). In all of the cities, the emblem was either projected or displayed on iconic buildings.
Qatar is preparing eight state-of-the-art stadiums where the matches will take place. In a bid to host the 22<sup>nd FIFA World, Cup Qatar had stiff competition from Australia, Japan, South Korea and the United States. The controversial win by Qatar to become the host is a landmark one.
Qatar will be the smallest nation (by area) to host the FIFA World Cup. It will also be the first country in the Arab world to host the event. Since the 2002 world cup, this will be the first time the tournament will be held entirely in Asia.
Due to the climate in Qatar, the world cup will not be held in the usual May-July span. The matches will take place between November and December with the final scheduled for December 18, which is Qatar National Day. The 2022 World Cup will also be the last tournament with 32 teams. The 2026 World Cup will feature 48 teams.