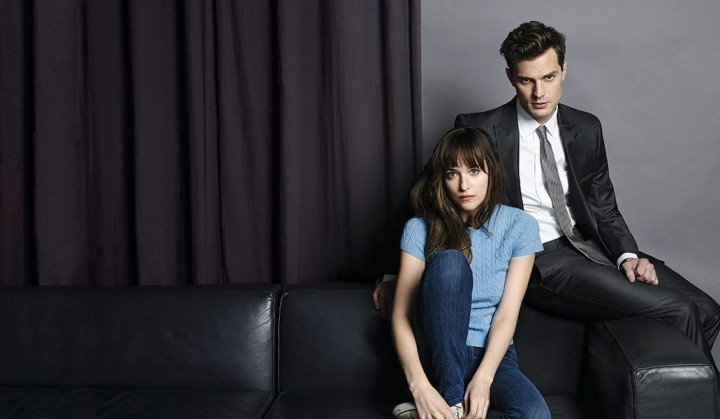 Fifty Shades of Grey fans who are eagerly awaiting release of the film's first official trailer might have to wait slightly longer than expected.
The Motion Picture Association of America (MPAA) has made some recent changes regarding movie trailers and their release dates.
Apparently, the MPAA won't allow movie trailers to be released more than five months ahead of the film's premiere date, reports The Stir.
That means fans will not get to see the film's trailer until at least September 2014 as the film is slated to release in February 2015.
On-set images and paparazzi pics might give a small glimpse of Jamie Dornan and Dakota Johnson as Christian Grey and Anastasia Steele but fans can't wait to see how the duo pull off and bring to screen the sizzling chemistry the characters share in the hugely popular book.
So, while we wait for the trailer to release, here are some cool fan-made posters of the film - Fifty Shades of Grey - some featuring other actors:
Esperando con ansias Febrero 2015, Fifty Shades of Grey. pic.twitter.com/qJCfsSPkyR

— Mr. Klein (@Sir_Mitico) February 16, 2014
Check out this PERFECT fan made poster for Fifty Shades. I mean...Jesus H Christ. pic.twitter.com/CbKm5DjCqI — Ashley (@Ashley_BPR) September 4, 2013