Fighting talk: Greece and creditors trade insults as Grexit looms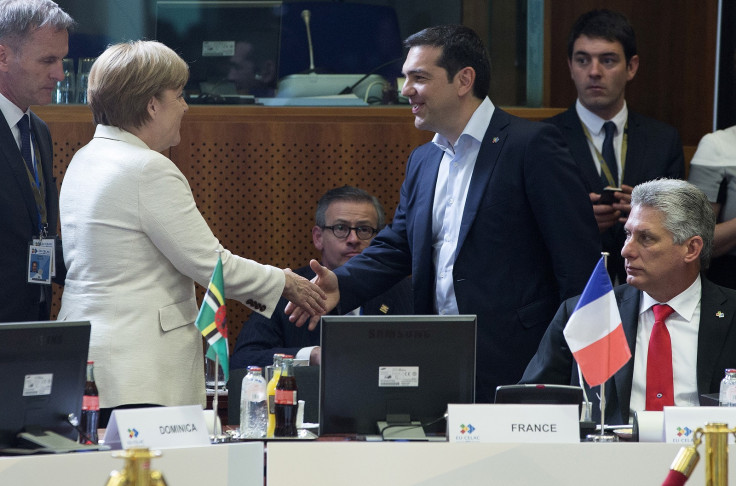 With new rounds of talks after an extended deadline are held – yet again – between indebted Greece and its lenders, conversations are sure to get heated. And it is not just face-to-face statements that can get intense, parties often turn to the press to express their discontent as well.
IBTimes UK gathers the sharpest – although often politically sugarcoated – comments from both parties over the last few weeks.
Time is not only running out for us, it is running out for everyone. Greek people should be proud because the government is not going to give into absurd proposals... They won't humiliate us.
Greece PM Alexis Tsipras in a speech in the Greek parliament, as reported by the Guardian on 5 June. Tsipras asked Syriza MPs and Greek opposition parties to back him ahead of G7 talks.
Always these new and allegedly last attempts to an agreement are starting to make the whole process ridiculous. We always feel more and more fooled by the Greek government.
German economy minister and vice-chanellor Sigmar Gabriel writing in a column published on 14 June in German newspaper Bild, expressing that his patience was running out.
One can only see a political purposefulness in the insistence of creditors on new cuts in pensions after five years of looting under the bailouts. We will await patiently until the institutions accede to realism.
Tsipras in a statement to Greek newspaper Ton Syntakton on 15 June, as reported by Reuters. The Greek government was forced to exit talks when its creditors held onto harsh terms regarding the cash-for-reform proposals.
It won't work that Greece sets the terms and says 'everyone has to dance to our tune'. Greece needs to get back to reality.
Volker Kauder, parliamentary floor leader of Germany's leading party, speaking to German broadcasters on 15 June, apparently also appealing for realism. Kauder said Greece risked falling out of the Euro if it would not agree with its creditors' terms.
The fixation on cuts...is most likely part of a political plan... to humiliate an entire people that has suffered in the past five years through no fault of its own.
Tsipras in a speech to the Greek parliament about the IMF on 16 June. He added that the IMF bore a "criminal responsibility" for the crisis in Greece.

I am blaming the Greeks for telling things to the Greek public which are not consistent with what I told the Greek prime minister.
President of the European Commission Jean-Claude Juncker in a statement on 17 June, a day before the Eurozone financial ministers met in Luxembourg.
© Copyright IBTimes 2023. All rights reserved.