Filipino security units arrest 2 Abu Sayyaf militants in Zamboanga city
Police seized TNT, a detonating cord and time fuse from the two arrested militants.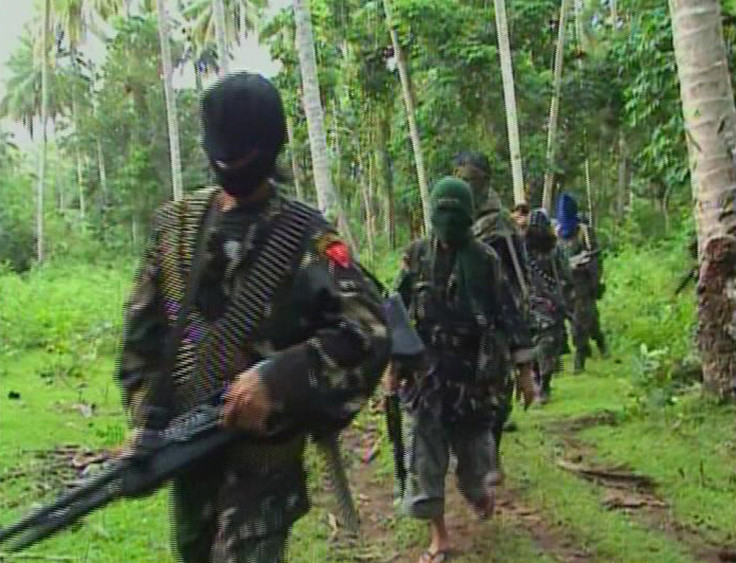 Police in the Philippines arrested two members of the Abu Sayyaf group, one of whom had a 5.3m Philippine peso (£88,247, $109,732) bounty on his head, on Friday (7 October) night in Zamboanga city. Police also recovered explosives from the two militants.
Chief Superintendent Billy Beltran, director of Police Regional Office 9, said that the arrested militant with the cash award on his head is said to have been involved in the 2000 Sipadan kidnapping in which 19 foreigners and two Filipinos were abducted by the Islamist militant group in Sulu.
Beltran said that the arrested Abu Sayyaf members were identified as Abdul-latip Suwaling Talanghati alias Latip Sihata or Tatang, 64; and Albasrie Sata Talanghati alias Tagalog or Abu Tarik. Both hail from villages in Sulu province, the Philippines Star reported.
The police chief said that the arrest was carried out by operatives from the Regional Intelligence Division and Regional Special Operations Group 9. The two men were arrested from a safe house near the Land Transportation Office (LTO) regional office in Barbara village.
Police personnel also recovered one pound of high explosive Trinitrotoluene (TNT), detonating cord and time fuse from the two arrested militants. The recovered explosives were handed over to the explosive ordnance and disposal unit, Beltran added.
Earlier in the week, security units in the country arrested three Abu Sayyaf members, who had plotted to bomb a religious ceremony. Colonel Juvymax Uy, commander of the Joint Task Force Zamboanga, confirmed the attack plot and said intelligence inputs of the plan led to their arrests.
© Copyright IBTimes 2023. All rights reserved.