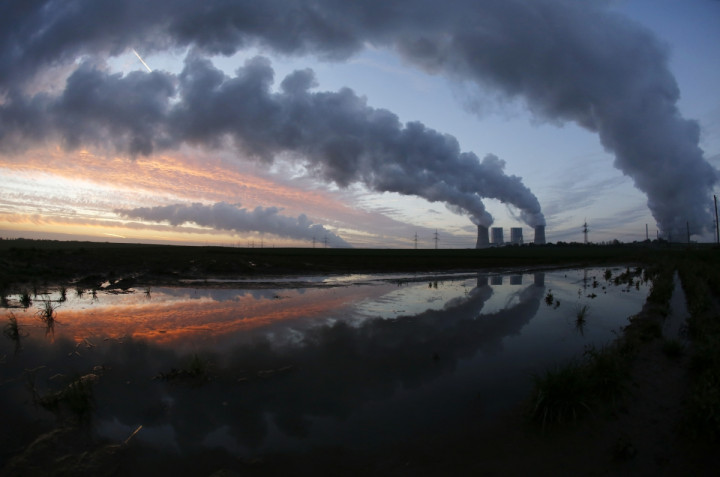 In April, the Intergovernmental Panel on Climate Change (IPCC)'s Fifth Assessment looked set to be a watershed in the fight against climate chance denial.
It featured prominently in almost all national press, left-leaning and right, with its message stark and clear: "Warming of the climate system is unequivocal, and since the 1950s, many of the observed changes are unprecedented over decades to millennia. The atmosphere and ocean have warmed, the amounts of snow and ice have diminished, sea level has risen, and the concentrations of greenhouse gases have increased."
Yet, barely two months on, two reports released this week show that when it comes to taking action, our heads remain firmly in the sand.
BP's Statistical Review of World Energy found that "coal is extending its competitive edge in power generation and... was the fastest-growing fossil fuel, with China and India combined accounting for 88% of global growth".
According to BP statistics, the use of coal grew by 3% last year, with arguably the most damaging fossil fuel burnt now accounting for more than 30% of the global energy consumption market for the first time in 44 years.
Governments wish to be heard to say the right things and there have been some noteworthy initiatives undertaken when it comes to climate change over the past few years. But when it comes to coal, in particular, the rhetoric takes longer to manifest itself in reality.
Ending Public Funding
Last year, the European Bank for Reconstruction and Development (EBRD), the European Investment Bank (EIB), the World Bank and the Export-Import Bank of the United States (US Exim) all made positive moves towards ending their financial support for coal-fired plants abroad, albeit with certain exceptions, mainly when no alternative source of power was viable.
However, a report by ECA Watch, an NGO which monitors the activity of export credit agencies (ECAs) – government bodies which finance exports overseas – found that "OECD countries still massively support coal abroad, with $5.1bn a year in the period 2007-2013, although several claim to be climate leaders".
Very often, this support is disbursed to developing countries which are still heavy consumers of coal. However, the report found that OECD consumption also grew by 1.4% last year, worrying trend borne out of Japan and Germany's nuclear decomissoining.
Of OECD member states, ECA Watch found that the US is most responsible when it comes to overseas funding of coal, having ended its financial support through multilateral development banks, national development financial institutions and national ECAs.
However, it is the only OECD nation thus far to have cut spend in all three categories. In the UK, export support is still available through our ECA, UK Export Finance (although when I spoke to UKEF recently on the topic, I was told they hadn't funded a coal-fired plant "for over a decade".).
In Australia, Canada, Germany, Italy, Japan, Mexico, Poland, South Korea, Spain and Turkey, however, funding is still available through all three pillars.
Japan was the worst offender, providing 47% of the coal support abroad from OECD countries between 2007 and 2013. Germany was next, on 13%.
Meanwhile, last week the Australian Prime Minister Tony Abbott provoked the ire of environmentalists when he described himself as "a conservationist". His track record of support for the coal and timber industries, however, paint him as anything but. Abbott was elected in part on his plans to abolish carbon and mining taxes.
Abbott's environment minister Greg Hunt today extended his review of Adani Enterprise's planned A$16.5bn Carmichael coal and rail project, which, if signed off, would be one of the world's biggest coal facilities.
Greens have railed against the project over fears that its accompanying port would damage the Great Barrier Reef, a World-Heritage-listed site. Given the expected economic impact, it would be surprising to see this project vetoed, despite its potential environmental effects.
On the domestic front, the rush to tap Australia's abundant coal reserves is unparalleled in the recent histories of other OECD countries.
At the week-long OECD conference on export credits in Paris this week, the US, UK and Netherlands will attempt to gain support for legislation that would require new coal-fired power plants to meet a carbon pollution standard if they are to be publically funded.
The timeline is, as ever, slumberous. It's proposed that the initiative be discussed again in November and that by June 2015, a list of exemptions be drawn up. By that stage, how many more billions of OECD dollars will have been spent on unclean coal-fired plants at home and abroad?
Considering the severity of the other reports hitting desks this week, these talks are imperative and need to succeed.